On Monday, Colombia's Navy forces announced that they were officially launching two new naval ships. The new vessels are to serve at the vicinity of the country's Pacific waters for the purposes of defending its sovereignty as well as provide further support for operations aimed at preventing drug trafficking, particularly one that occurs via the use of speedboats.
"The ships' main objectives are the protection of human life at sea, patrol and surveillance of various maritime areas, maritime interdiction operations, and providing the necessary support regarding border control activities through the detection, interception and inspection of other vessels," as the Navy commented via a recent statement.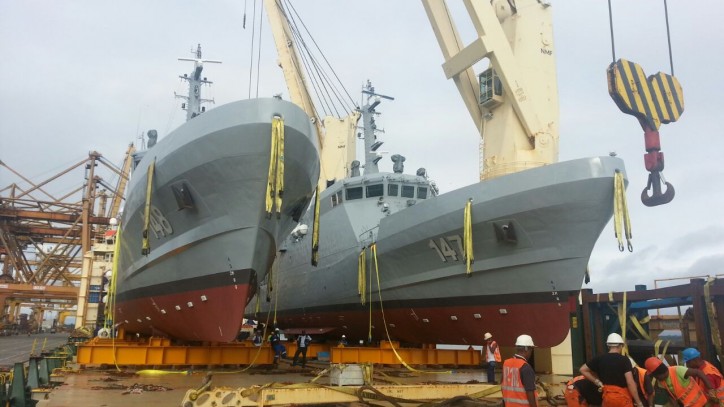 The two new vessels - ARC Punta Ardita and ARC Punta Soldado – each have a length of respectively 45.25 meters and a width of 7.1 meters. As according to the statement, the building process took a total of 20 months and was carried out at a South Korean shipyard under the careful supervision of the Colombian Navy.
"We are proud of the fact that our navy has now finally managed to impose a significant presence in the waters of the Pacific Ocean, which will be far more easily maintained via the support of these two new patrol vessels," Colombia's President, Juan Manuel Santos, commented at the ships' presentation ceremony.
Santos also added that, in the last 48 hours, the Colombian Navy has managed to seize a large quantity of cocaine, amounting to roughly two tons, off the Pacific coast.