A part of the sunken cargo ship Sinaran Andaman will be used as a new artificial coral reef. By creating of a new dive site, the local authorities are hoping to attract many marine tourists.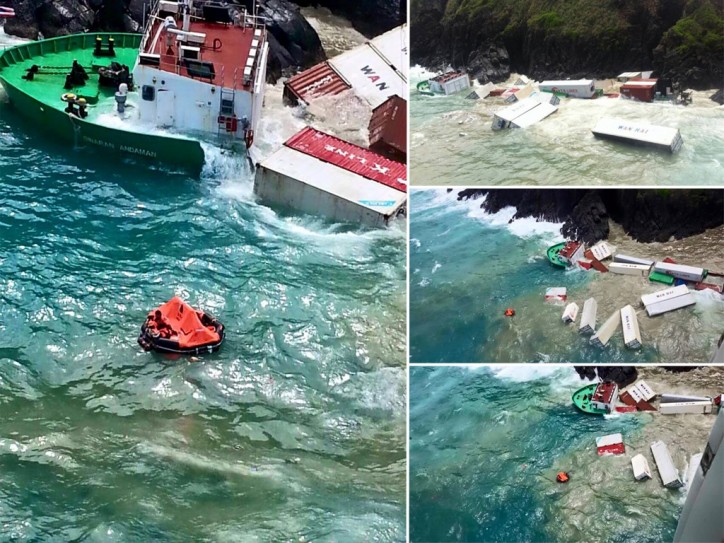 Image: marinerthai
The bow section of the vessel that threatened an environmental disaster off Koh Hey on July 8 has been carried by balloon tanks to a spot 400 metres off the east coast of Koh Racha where it was sunk at a depth of 30 metres.
The rest of the ship's construction has been carted off for scrap.
Officials now hoped the result of the sinking would eventually become a new dive site in a part of the region that for now boasts no coral. Artificial plantings have not always succeeded off Phuket.
Some years ago, obsolete aircraft were sunk off the island but the tides carried them away.
The leftover part of the cargo ship, which is nearly 792 tons may prove more difficult to shift, given its weight.
Authorities have already started works on creating the artificial reef with divers pulling a motorscooter from the wreckage.
Related news: Sinaran Andaman sinks off Phuket