Radio Free Asia has reported that North Korea has plans of sending a crew to bring back a cargo carrier that has been held in Mexico for over a year after becoming stranded on a coral reef.
The so-called Hermint Kingdom has commented that the ship bares quite the historical significance due to the fact that members of leader Kim Jong Un's family have visited it.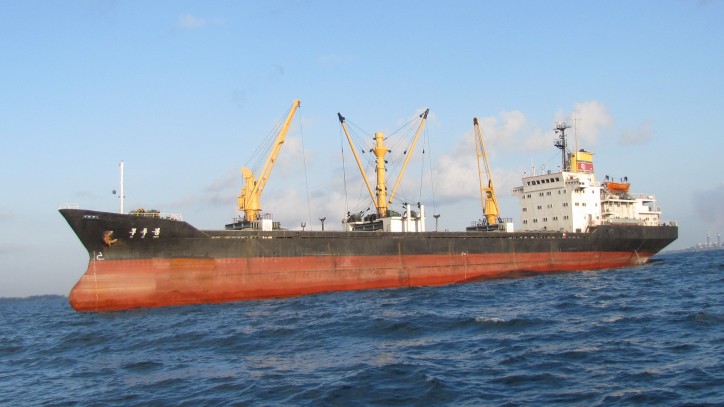 Image: Fernando Romano Rivera
The Mu Du Bong ran aground in close proximity to the Tuxpan city's northeast port back in July of 2014. Its 33-man crew was repatriated after 12 months. The vessel, however, has been kept by Mexico due to allegations that it is operated by Ocean Maritime Management, which is a blacklisted shipping firm.
"The ministry is being heavily pressured by the authorities to bring back the vessel due to its status of a revolutionary historic site visited by the Kim family," a Chinese source commented.
North Korea's founder, Kim Il Sung, who is locally known as the Great Leader, allegedly madea visit to the ship over 30 years ago.
Related news: Mu Du Bong runs aground in the Gulf of Mexico