Rescuers have recovered the body of the last crew member of a cargo ship that flipped over near Ho Chi Minh City last month, leaving four dead.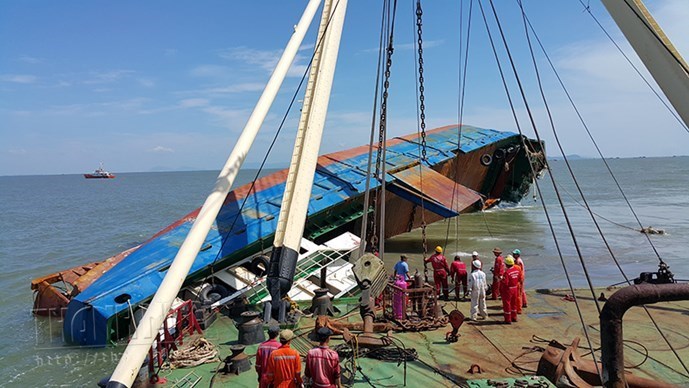 Image: Nguyen Long / thanhniennews
Pham Hien, director of the Vietnam Maritime Rescue Coordination Center of Region 3, told to local news media the body of the 29-years old seaman, was found in the waters of Ca Mau Province on Sunday evening.
A local fisherman saw the floating body, some 170 nautical miles from where the ship sank, and called authorities to the site.
Rescuers recovered the body, which was later identified.
The Hoang Phuc 18 with a crew of 17 capsized at around 7 p.m. local time on October 30 on the Soai Rap River in HCMC's Can Gio District.
Thirteen crew members were saved. Rescuers have recovered all the bodies of the four missing crew members.
Authorities are still investigating the incident.
Related news: Investigation under way for cargo ship that capsized near Ho Chi Minh City
Source: thanhniennews.com