Navig8 Product Tankers Inc. (Navig8), an international shipping company focused on the transportation of petroleum products, Friday announced that it has taken delivery of the Navig8 Pride, a 74,000 DWT LR1 tanker from SPP Shipbuilding Co., Ltd. ("SPP").
The Navig8 Pride is the first of four vessels contracted at SPP to be delivered to the Company and is the first vessel to be delivered under the sale and leaseback agreements entered into with CMB Financial Leasing Co., Ltd ("CMBFL") announced on March 17, 2016.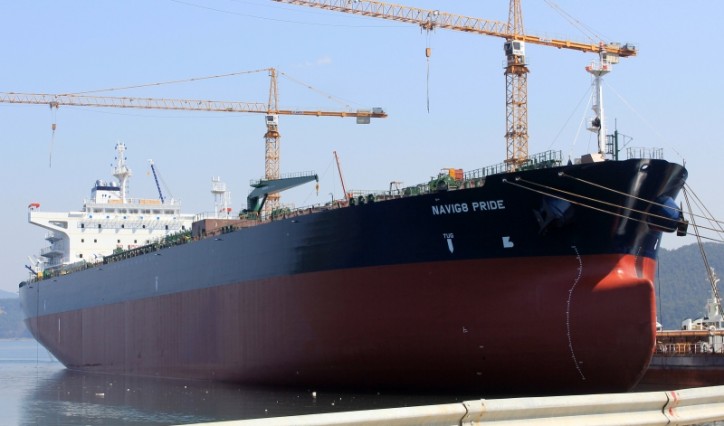 Tanker Navig8 Pride - Image courtesy: Lappino / Shipspotting
Following delivery of the Navig8 Pride by SPP to CMBFL under the terms of the assigned shipbuilding contract, the Navig8 Pride was then delivered back to the Company under bareboat charter.
The Navig8 Pride will be entered into and operated in Navig8 Group's LR8 commercial pool.
Thus far the Company has taken delivery of nine LR1 and eight LR2 product tanker newbuildings and anticipates that its entire newbuilding fleet will be delivered by the end of 2016.
Source: Navig8