Matson, Inc. (Matson; NYSE: MATX) Tuesday announced that its subsidiary, Matson Navigation Company, Inc., a leading U.S. carrier in the Pacific, has elected to use its joint venture partner SSA Terminals for stevedoring and terminal services at the Port of Tacoma when its existing agreement with APM Terminals (APMT) expires on December 31, 2017.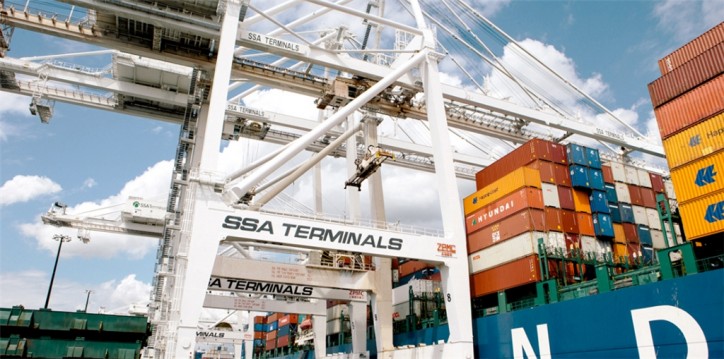 Image courtesy of SSA Marine
"APMT has served us well. It just makes more sense to work with our strategic partner at Tacoma as we do at all of our other terminals on the West Coast," said Ron Forest, senior vice president – operations for Matson. "We expect a seamless transition and no change in our Tacoma operations from a customer standpoint."
Matson is a leading U.S. carrier in the Pacific. Matson provides a vital lifeline to the economies of Hawaii, Alaska, Guam, Micronesia and select South Pacific islands, and operates a premium, expedited service from China to Southern California. The Company's fleet of 22 owned vessels includes containerships, combination container and roll-on/roll-off ships and custom-designed barges. Matson Logistics, extends the geographic reach of Matson's transportation network throughout the continental U.S. Its integrated, asset-light logistics services include rail intermodal, highway brokerage, warehousing, and less-than-container load ("LCL") freight consolidation and forwarding to Alaska.
Source: Matson