On August 9th, 2017, HanTong Ship Heavy Industry held a grand ceremony for the manufactured 38k DWT chemical stainless steel tanker (No. HT-CT38-006 ) at HT's docks.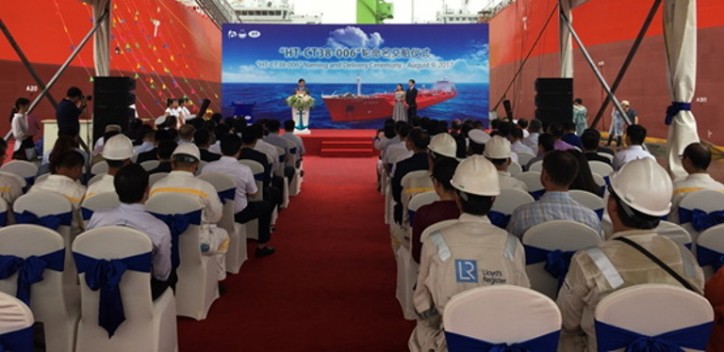 The tanker is named as SC SCORPIO and is made for Sinochem Shipping Co.,Ltd.
The company leaders, shipowner and Classification representatives all took part in the ceremony.
After the ceremony, representatives of shipowner and Classification looked around the tanker and spoke highly of it.
Source: HanTong Ship Heavy Industry