The oil products tanker Seatrout was in collision with the bulk carrier Usolie in the morning of Sep 20, 2017, at 5.45 a.m. local time.
The unloaded tanker, which was en route from Antwerp to Ust-Luga, subsequently ran aground at Nauw van Bath on the Western Scheldt.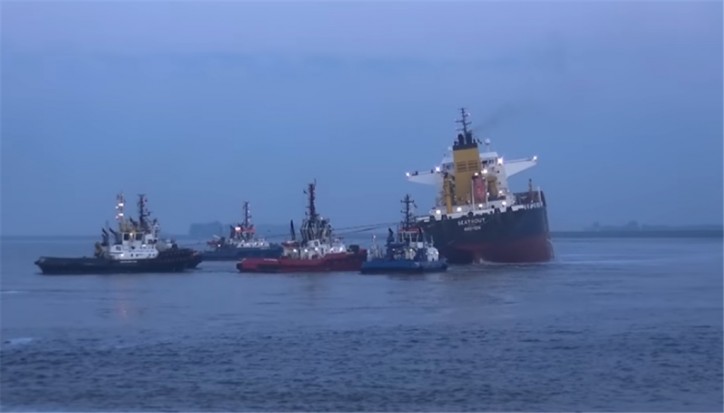 The tugs "Fairplay 27", "Multratug 27", "Multratug 30" and "Union Eagle" were on scene at 9.20 a.m. and tried to refloat the tanker with the rising tide.
Also the patrol boats "P 86" and "Patrol" were on site.
The unloaded bulk carrier which was en route from Antwerp to Klaipeda was ordered back to port and dropped anchor off Flushing.
The tanker was sitting outside of the fairway and did not pose a danger to the passing ship traffic. It had a list of 15 degrees to port.
After a first refloating attempt failed, the next attempt will be made at 2 p.m., two hours before the next high tide.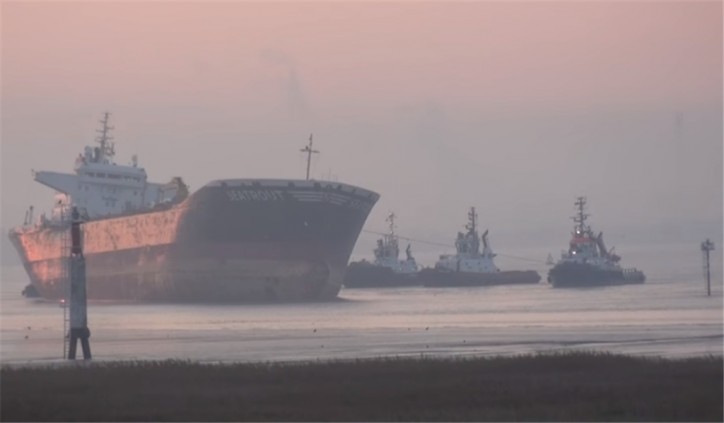 For the time being a sailing ban has been imposed for ships in- and outbound to Antwerp for safety reasons.
Up to the moment, there are no reports of injured people and oil spill.
Below you can see VesselFinder video representation of the collision between both vessels:
Source: Timsen/vesseltracker