Late Monday afternoon, cruise ship Celebrity Edge (CruiseMapper) left her mounting dock at STX Shipyard, Saint-Nazaire, heading to the port.
Celebrity Cruises' newest ship, a RCCL order, was transferred into reverse to the Vieux Môle.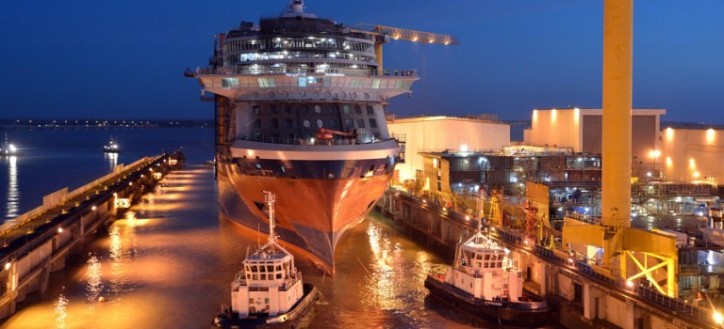 The 306 meters long vessel was assisted by seven tugs. The cruise ship was floated out seven months after the coin ceremony, which marked the beginning of her assembly.
The transfer was initially planned last weekend but was postponed on Monday the 22nd January due to bad weather conditions.
Celebrity Edge is now moored in the basin of Saint Nazaire where it will be fitted out with the remaining installations and shipboard amenities.
The cruise ship is set for delivery in October 2018.
Source: STX