Northport (Malaysia) Bhd, a member of MMC Group, has received a 30-year extension of its concession to operate Northport and Southpoint in Port Klang, Selangor.
Northport's lease on its port concession expired on Nov 30, 2013.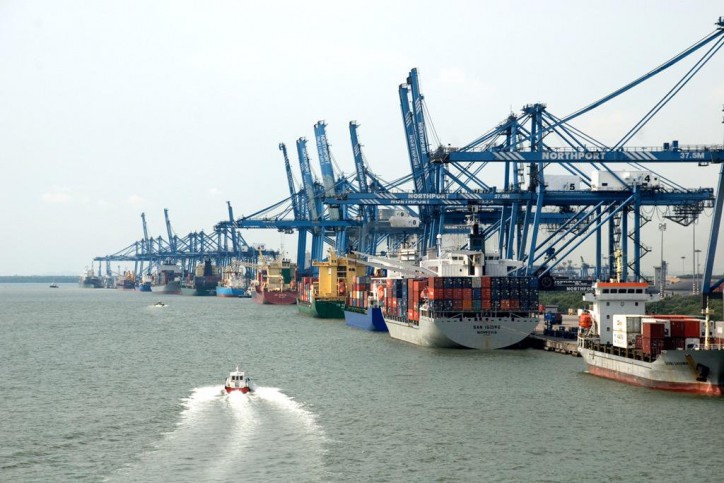 On March 28, 2014, an interim privatisation agreement was signed between the government, Port Klang Authority (PKA) and Northport, which enabled the latter to continue to manage the port activities until a new privatisation agreement is approved.
Yesterday (Mar 13, 2018), the privatisation agreement was signed between Northport, the government and PKA.
"We are delighted to have signed this agreement and to have the opportunity to continue working for the progress of Port Klang and the nation's economic growth as a whole," said Northport chairman Datuk Sri Che Khalib Mohamad Noh in a statement.

"We are very positive that Northport will continue to contribute to make Port Klang, Asia's preferred logistics hub," he said.
Northport, formerly known as Klang Container Terminal (KCT), is regarded as the flagship of the government's pioneer privatisation programme.
KCT was established as part of the first phase of Port Klang's privatisation in March 1986 and viewed as a major success in the government's privatisation policy which set the stage for the privatisation of other Federal ports and utilities in the country.
In January 2016, MMC Corp Bhd through its wholly-owned subsidiary, MMC Port Holdings Sdn Bhd (MMC Ports) took over the ownership of Northport.
MMC Ports also operates Port of Tanjung Pelepas Sdn Bhd, Johor Port Bhd, Penang Port Sdn Bhd, Tanjung Bruas Port Sdn Bhd, Kontena Nasional Bhd and JP Logistics Sdn Bhd.
Internationally, MMC has an associate stake in Red Sea Gateway Terminal Company Ltd, a container port terminal within the Jeddah Islamic Port in Saudi Arabia.
Source: NST