The Board of the Georgia Ports Authority (GPA) has approved the purchase of 10 additional Konecranes Rubber Tired Gantry (RTG) cranes. This will bring the fleet at Garden City Terminal, Port of Savannah, to 156 Konecranes RTGs. The Port of Savannah had a record April in which 356,700 twenty-foot equivalent container units (TEU) were moved, an increase of 7.1% over April of last year.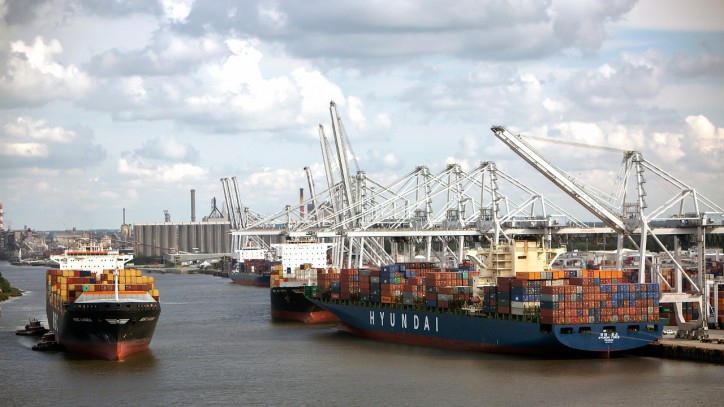 "We're on track to move more than 300,000 TEUs in every month of the fiscal year, which will be a first for the Authority," said GPA Executive Director Griff Lynch. "We're also anticipating this to be the first fiscal year for the Port of Savannah to handle more than 4 million TEUs," continued Lynch. As the fastest growing container port in the USA, the Port of Savannah has achieved a compound annual growth rate of more than 5% a year over the past decade.
The new cranes will handle containers in three new container rows that will increase annual capacity at the Port of Savannah by 150,000 TEUs. The RTGs will work over stacks that are five containers high and six deep, with a truck lane running alongside the stacks. Capable of running on electricity with cable-reel readiness, the cranes will have a lifting capacity of 50 metric tons. The cranes will be delivered in two batches of five in the first and second quarters of 2019.
"It has been tremendously satisfying over the years to witness the growth and success of the Port of Savannah," said Tuomas Saastamoinen, Senior Vice President, Sales & Marketing, Konecranes Port Solutions. "I hope and believe that the GPA will break the 4 million TEU threshold this fiscal year (July 1, 2017-June 30, 2018), as anticipated. The new Konecranes RTGs will be part of this continuing success story."
Source: Konecranes