South Korea officials said there had been a counting error and the number of 368 rescued, announced earlier, is not real. New count shows that several hours after the disasters, the missing ones are at least 300 and the rescued have been reduced to 164, reported by Yonhap news agency.
Sixty vessels and 31 helicopters have been dispatched to the area for a major rescue effort. Most of the missing passengers are supposed to be trapped inside the sunken ferry.
According to Yonhap news agency, the weather conditions are fine with moderate winds and sea swell. The area is being searched by navy divers. The vice-minister of security and public administration, Lee Gyeong-og, said:
"There is so much mud in the sea water and the visibility is very low."
According to South Korea's officials, the number of the people on board the ferry has also been revised from 477 to 459. The number of the victims is updated to 4 and 13 others have been injured.
Video of the rescue operation of the sunken ferry Sewol's passengers:
The ferry sent a distress signal at 8:58 AM local time and it sank within two hours at a depth of 90 ft (30 m). The cause of the accident is still unclear. Witnesses described that they had heard an impact before the listing of the vessel. A passenger said:
"We heard a big thumping sound and the boat stopped. The boat is tilting and we have to hold on to something to stay seated."
Another one described the ship as "shaking and tilting" with its passengers tripping and bumping into each other. A rescued student added:
"I heard a big thumping sound and the boat suddenly started to tilt. Some of my friends fell over hard and started bleeding. We jumped into the water and got picked up by the rescue boats."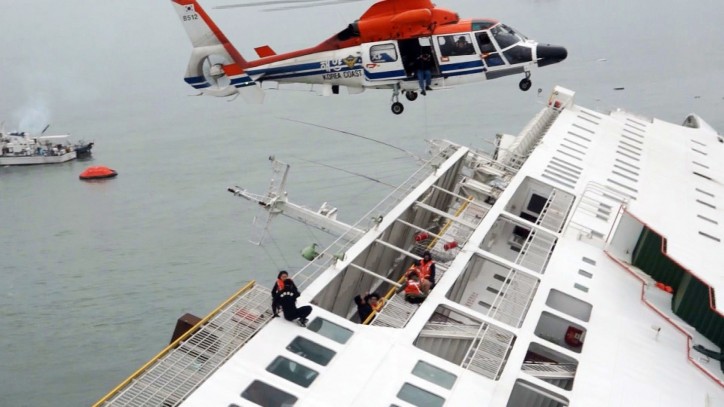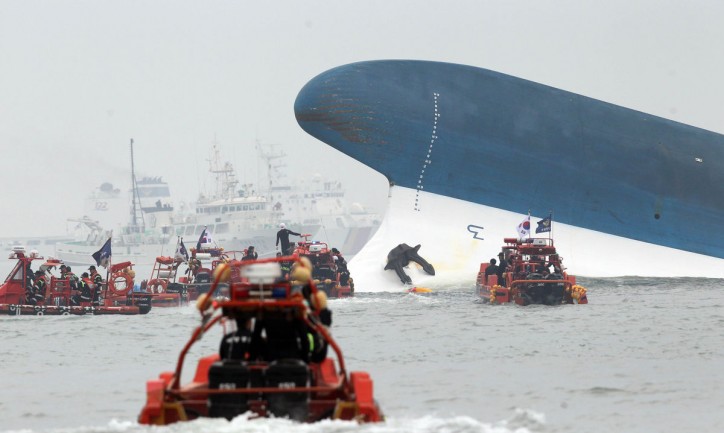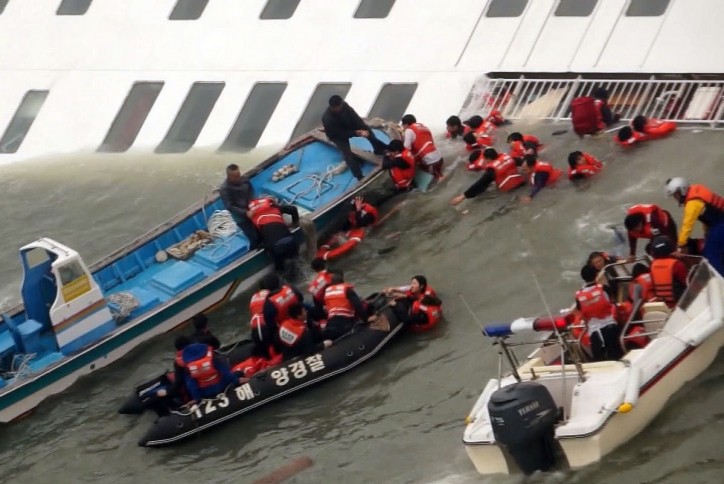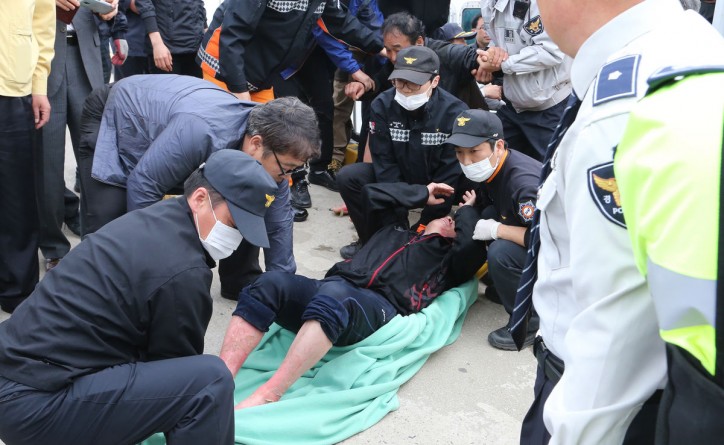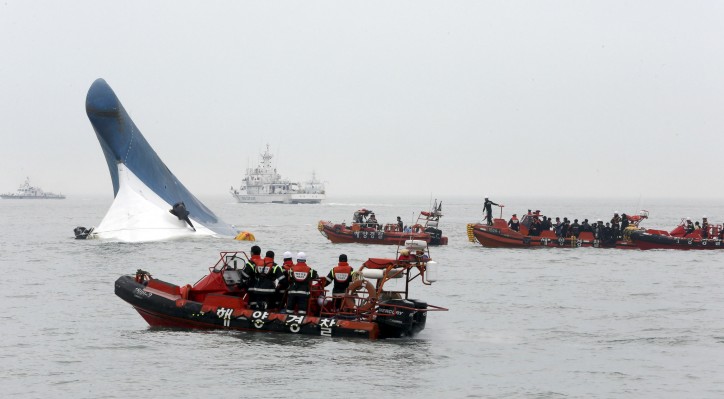 Sewol (MMSI 440000400) was a passenger vessel with capacity for 921 passengers and 130 vehicles. Its overall length was 480 ft (146 m). The 6,325-ton vessel was built in 1994 in Japan.
Related news:
VIDEO: 368 rescued after ferry with 477 people onboard sinks off Jeju island