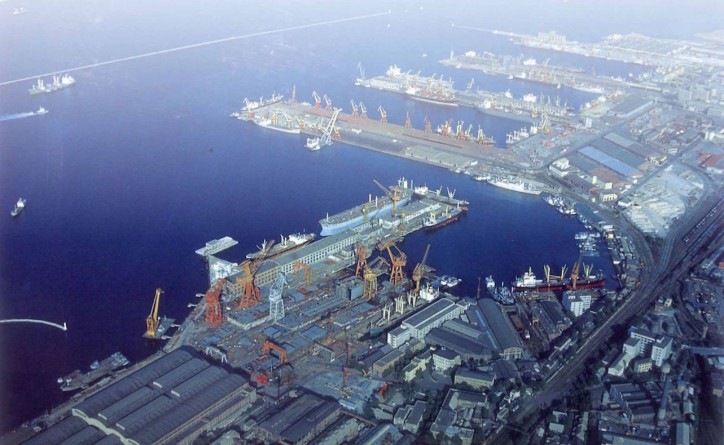 Given as how China's economy is slowing down and regional development along with parochial pushes regarding logistics primacy have been deferring with real growth levels for years now, port overcapacity has been deemed as a major increasing threat.
The northeast port city of Dalian has been the latest to add to the overcapacity issue, as a new large port development plan was initiated without receiving the central authorities' official blessing.
The new Dalian Taipingwan port that is currently being developed could contribute for intensifying competition between Yingkou Port and Dalian Port, Liaoning's top two ports, and might result in overcapacity regarding the province's port resources.
Taipingwan Port's construction was initiated back in October of 2012. It is located in Dalian's north part and is going to become Dalian's main port area with an annual handling capacity level of 300m tons when it is finished, which according to schedule should be at 2022's end. Dalian's last year throughput was 428m tons, so a 300m-ton increase is definitely immense. When accounting for the amount of investments into the project the total sum sits at RMB 200 billion (USD 322 million).
Dalian Port Group has managed to sign on financing framework agreements regarding the project with several banks such as China Construction Bank, China Development Bank, Deutsche Bank, Everbright Bank.
The Dalian Logistics Association's sectary general, Zhao Licheng, has issued warning that given Taipingwan port's location, which is roughly 100 km from Yingkou Port, the two ports pretty much share the same hinterland.
Dalian Maritime University's World Economic Research Institute chief director, Liu Bin, commented that the city's and Yingkou's current port infrastructure is fully capable of handling the region's cargo demand in the long term.
"Adding the industrial chain's value is far more important," he commented.
According to various reports the construction phase of the Taipingwan Port project was initiated without the authorities' approval.
A Dalian Port senior official confirmed that it is yet to receive the necessary approval due to eco-related issues and part of the building process has been put on hold for now.
Yingkou Port accounted for a 345m-ton throughput in 2014.
Early on this year, Dalian Port Group president, Hui Kai, proposed to the central government that Liaoning should create its own port group via the integration of port assets in the province, beginning with the integration of Yingkou Port and Dalian Port.