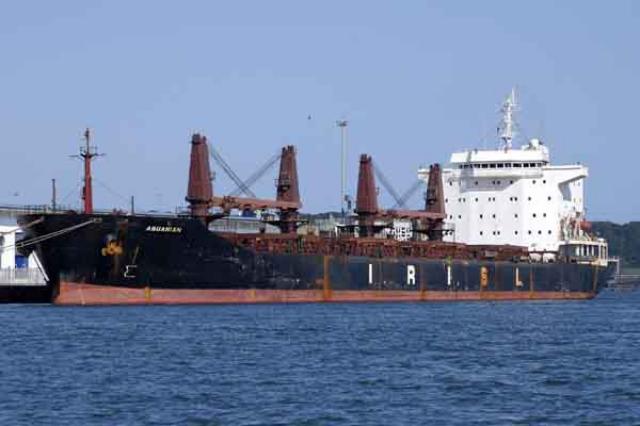 According to reports, the Islamic Republic of Iran Shipping Lines (IRISL) and the country's Tidewater Middle East Maritime Company operator have been removed from the United States blacklist regarding companies that are the subject of sanctions and freezing of assets.
Sixteen shipping executives and their respective companies have been removed from the list along with several related firms, IRNA further added. Among the removed executives is Mohammad Hossein Dajmar, who is Managing Director for IRISL.
"From this moment on, Tidewater is fully able to participate with all of its resources in the financing of various port projects along with other Iran-based maritime companies," Tidewater commented via a statement, adding that all of the sanctions against the company are no longer in power.
The announcement in question comes right after a final accord between Iran and the P5+1 nuclear deal, which is currently awaiting the United States Congress' and the Iranian Majles (Parliament)'s approval for its implementation.
United States President Barack Obama has advocated for the Congress to back up the deal due to the fact that it will prevent Iran from developing a nuclear bomb. Obama emphasized that failure of approving the deal is to lead to an even more destabilized situation in the Middle East and an unpleasant chain of events.
According to estimates, even if all of the parties issue their approval of the deal, the legal processes of removing the sanctions in question can take up to several months.
"Due to the fact, we have no expectations of Iranian crude flooding the market in the months to come. It is our belief that it may potentially take Iran till 2017's end for it to increase its production by a maximum of 600,000 b/d. A fair share of uncertainty is present in regard to whether or not there's been any degradation of the facilities or reservoirs while the production has been forced to shut in," commented energy research consultancy Wood Mackenzie.

"Since Iran is going to increase its output on a steady basis and not right away, we don't expect for oil prices to start a large-scale downward trend. Our view of the oil market already features the assumption that the sanctions on Iran are to be fully terminated by the middle of 2016."
According to Wood Mackenzie, expectations are for the country to unveil all new upstream fiscal terms in the later part of this year and some NOCs and IOCs, such as Total, Shell and Eni, are already planning to bank on the future opportunities.
"Tehran has expressed its ambitions of attracting foreign investors and gaining more access to cutting-edge technologies in the complete energy chain. It is going to take years, however, for IOCs to acquire project access and begin impacting production capacity – even if fiscal terms are implemented at competitive levels on an international basis."