Iver Ships bitumen tanker, Iver Ambassador, recently completed a drydocking in Singapore.
During this five-day period, the vessel was repainted from black into Iver Ships red and made Mesqac compliant, bringing her in line with Exxon Mobil time-charter requirements.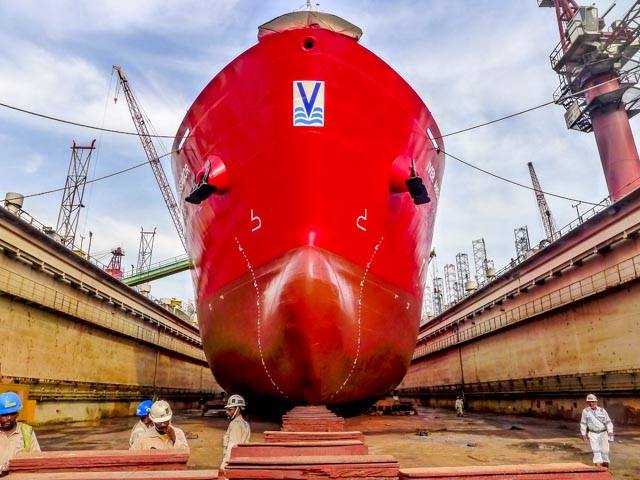 Tanker Iver Ambassador - Image courtesy: Iver Ships
One of the main Mesqac items was the addition of emergency stops for cargo installation.
The vessel has now left the shipyard to recommence her bitumen trade in the Far East.
The acquisition of the 2015-built bitumen tanker MT Iver Ambassador (ex Tai Hai 1) was announced by Vroon in the end of January. The tanker operator, Iver Ships BV with offices in Breda and Genoa, is a fully owned subsidiary of the Vroon Group.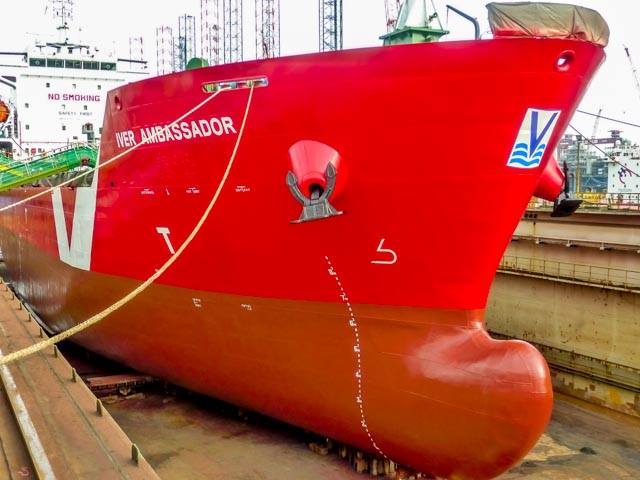 Tanker Iver Ambassador - Image courtesy: Iver Ships
Related news: Tanker Iver Ambassador joins Vroon's fleet
Source: Iver Ships