Arthur M. Anderson, a self-unloading bulk carrier with a length of 234 meters, was reported as being stuck in ice on Lake Erie off Conneaut, Ohio. The vessel had became trapped in the 5 to 10 feet thick ice just outside the harbour as it was attempting to go back to its winter layup in Sturgeon Bay, Wisconsin.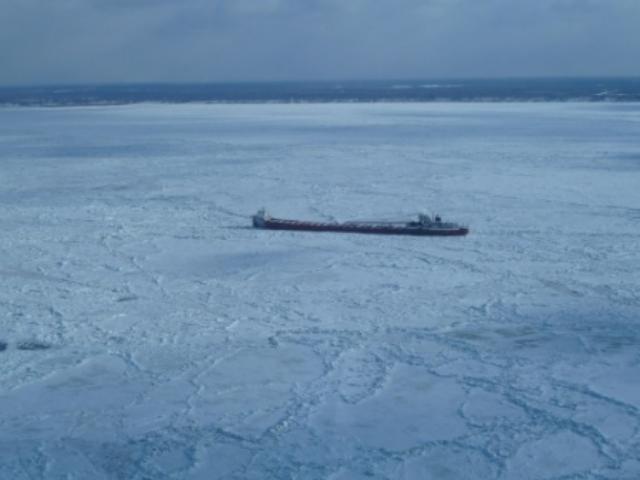 The United States Coast Guard (USCG) Cutter Bristol Bay with a length of 140 feet was beset by ice nearby. The Bristol Bay was outside Ashtabula en route to Cleveland in order to refuel and reload its provisions depository before heading back to help the bulk carrier. The cutter, however, spent several days trying to battle the ice and eventually started running low on food. Officials appointed a helicopter to drop food to the vessel.
The Canadian Coast Guard (CCG) icebreaker Griffon with a length of 234 feet was requested to provide assistance to both the cutter and the bulk carrier. At the time the icebreaker was stationed in Prescott, Ontario. The Griffon's mission consisted of helping the Bristol Bay get free and then clearing a path en route to Cleveland. After that, it was to continue breaking a path to Conneaut in order to successfully free the Arthur M. Anderson.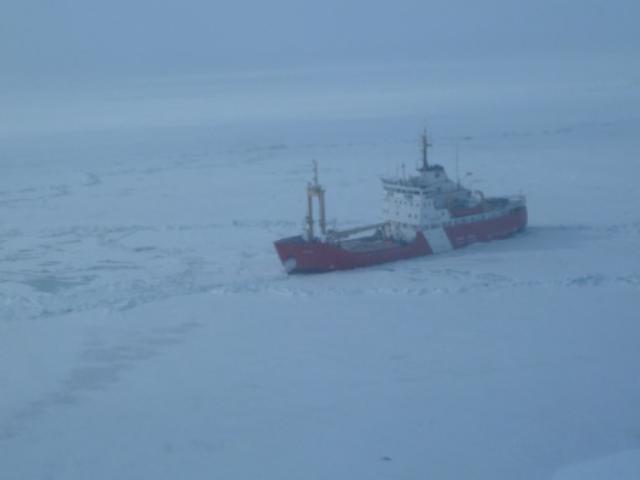 Photos: Canadian Coast Guard