Taiwan-based Evergreen Group has signed an order for ten 2,800 TEU class B-type vessels with the Japanese builder Imabari Shipbuilding.
The new buildings will come as an addition to the order for ten similar containerships, which was announced in August from the Taiwanese CSBC Corporation.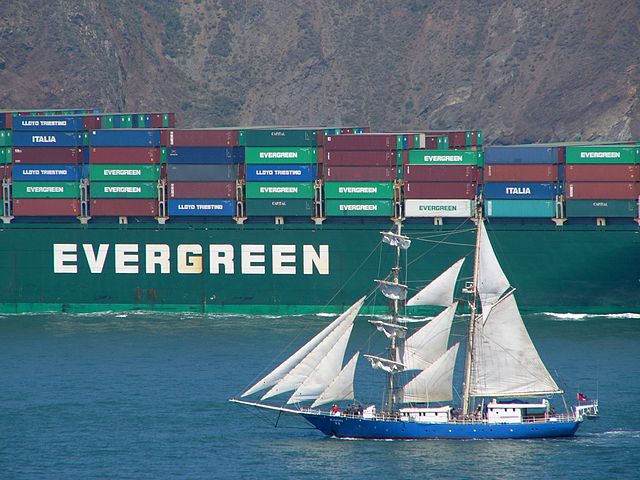 Image: commons.wikimedia
The first ship in the serie of ten vessels is planned to be delivered during the first half of 2018 and by the first half of 2019 is expected the delivery of the rest 2.800-TEUs containerships.
Evergreen intends to include all twenty new-buildings in the intra-Asia trade.
The ordered B-type vessels, which will join the Evergreen fleet will be 211 meters in length, 32.8 meters wide, and have a design draft of 10 meters with a capacity of around 2,800 TEU.
The ships are designed to load 13 rows of containers on deck, which is within the span of existing gantry cranes in the major ports on the intra-Asian trade.
Compared to other containerships with a similar capacity, the hull design of the vessels is wider, which gives them ability to navigate in the shallower ports encountered in the intra-Asia trade.
The ships can sail with a speed of over 21.8 knots, enhancing their on-time performance and competitiveness.
All B-type new-buildings will be equipped with various environmental protection devices and the latest technology to safeguard the sustainable development of the marine environment.
The vessel's technical equipment will also include an electronic-controlled fuel injection engine, which meets the IMO Tier II standards for NOx emission and the requirements of Energy Efficiency Design Index (EEDI), and can reduce emissions by around 20% in comparison with containerships of traditional designs.