A United Arab Emirates warship allegedly transporting medical aid has been damaged in an "incident" off the coast of Yemen, the navy announced. Meanwhile Houthi rebels claimed responsibility for the attack on the UAE military vessel in the Red sea on Saturday, October 1, 2016.
"General Command of the Armed Forces said one of its leased vessels suffered an incident in the Bab al-Mandab strait this morning during a return trip from a mission in Aden. No injuries were caused," UAE state news agency WAM said in a statement, adding that an investigation into the incident has been launched.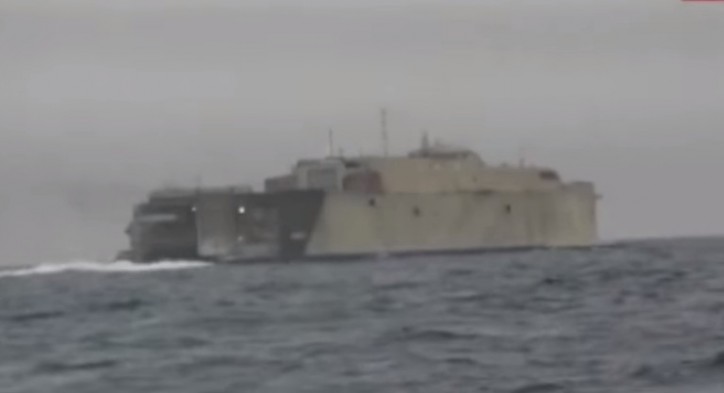 Meanwhile the Houthis, a Shia group that has forced Sunni President Abd-Rabbu Mansour Hadi to flee to Saudi Arabia in 2015, claimed that its forces completely destroyed the ship in the 20 km (12 miles) wide Bab al-Mandab strait, once home to a shipping route that handled 3.4 million barrels of oil per day.
"Rockets targeted an Emirati warship as it approached the coast ofMokha" on the Red Sea, the Iran-backed Houthi rebels said in a statement on Yemeni sabanews.net website.
"It was completely destroyed," the statement claimed.
Immediately after the attack the Saudis reported mustering an emergency rescue operation to save the crew of the UAE ship, that claimed to have been transporting "medical aid."
"The coalition rescued civilians from a vessel targeted by Houthi militias ... that was transferring medical aid to the city of Aden and evacuating wounded civilians for treatment," the coalition said in a statement on Saudi state news agency SPA.
Another report by Iran's FARS News claimed that UAE's sunken ship allegedly fired a round of rockets at residential areas in Ta'iz province before the Houthis took it down with the missile.
Video footage surfaced online allegedly showing the Houthis targeting the ship:
Source: RT