Last weekend, Slovenia's Port of Koper (Luka Koper) accomplished two excellent results: the port handled 800,000th TEU and 700,000th car this year.
Just for the record: in 2015, the container throughput amounted to 790,000 TEU while the number of cars handled stood at 607,000.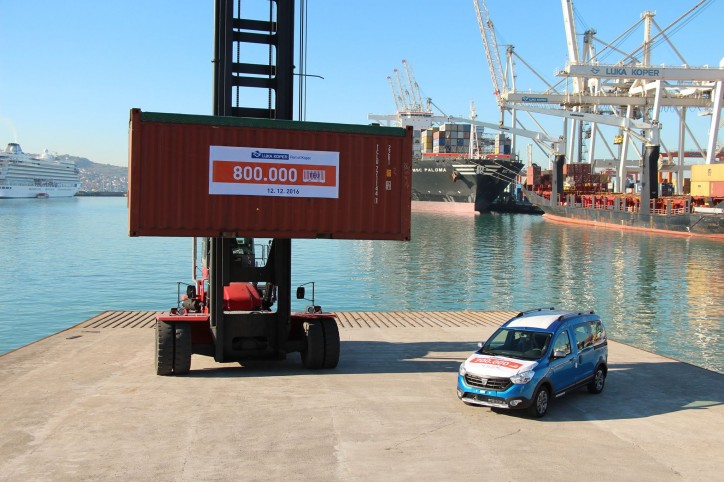 Image courtesy of Luka Koper
Both cargo types have been on the increase for several years, and cars in particular have this year recorded a two-figure growth rate.
This trend can mainly be attributed to new business deals concluded in 2015 and meeting the customers' requirements; indeed, a considerable portion of manufactured cars has been redirected to the Port of Koper.
Thus also in 2016 Koper remains the largest container terminal in the Adriatic and one of the largest car terminals in the Mediterranean.
Source: Luka-kp