Repsol Sinopec Resources UK Limited (formerly Talisman Sinopec Energy UK Limited) has exercised options to further extend the charter of the Safe Boreas by a total of 21 days.
The firm operational period of the Safe Boreas at Montrose A in the UK sector of the North Sea has been extended through 27 January 2017 with Prosafe continuing with the reduced option periods' day rate consistent with market conditions.
Prosafe is a leading owner and operator of semi-submersible accommodation vessels.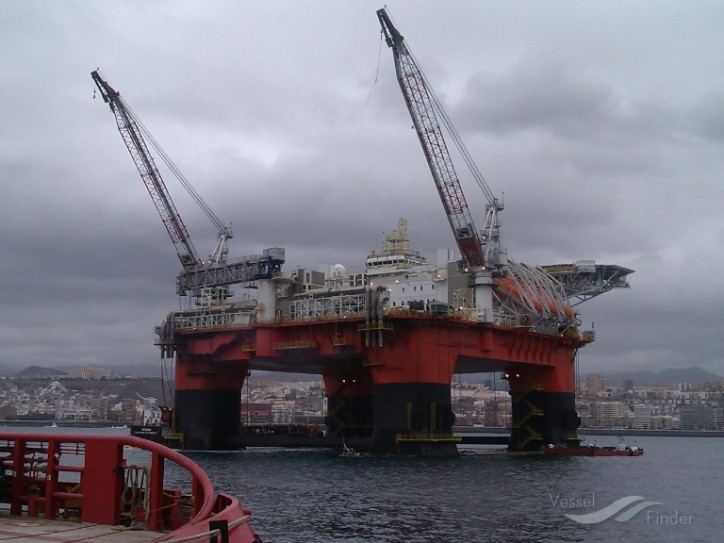 Accommodation vessel Safe Boreas - Image courtesy: Burks
Prosafe's newest vessel is the most advanced and efficient harsh environment accommodation vessel in the world, constructed to comply with Norwegian regulations.
Safe Boreas was built at Jurong Shipyard Pte Ltd. in Singapore and is constructed according to the GVA 3000E design and is equipped with a DP3 (dynamic positioning) system as well as 12 point mooring arrangement. This allows for operations in harsh environments both in DP and anchored mode, providing maximum cost efficiency and flexibility.
The vessel has the capacity to accommodate 450 persons in single man cabins. The layout of the unit is unique, with two large internal atriums allowing natural daylight into cabins, mess room and recreational areas.
Safe Boreas has been granted the Acknowledgement of Compliance (AoC) from the Norwegian Petroleum Safety Authorities (PSA) allowing the vessel to operate in the Norwegian sector of the North Sea.
The vessel is named after Boreas, the Greek god of the north wind and the bringer of cold winter air. The name reflects that the vessel is designed for operating in the Norwegian and UK North Sea, a geographical area renown for its cold climate and harsh winters.
Source: Prosafe