Golar LNG Limited announced earlier today that the FLNG Hilli Episeyo, in line with previous guidance, departed Keppel Shipyard in Singapore on Sunday, October 1st.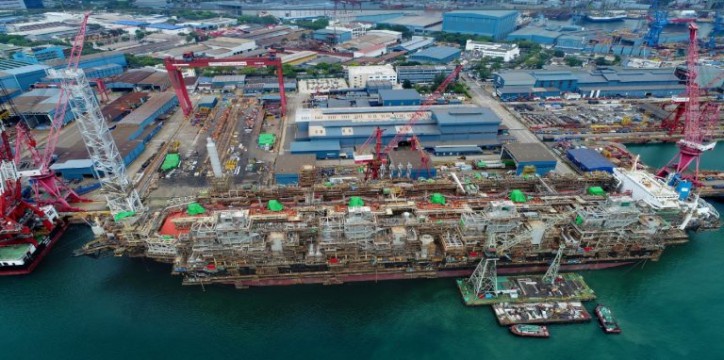 Having successfully reached mechanical completion the vessel has been moved to deep-water anchorage where Keppel Shipyard will complete final marine commissioning.
Hilli Episeyo is currently expected to leave Singapore between October 15 and October 20.
Related news: FueLNG completes first commercial LNG bunkering in Singapore
Source: Golar LNG