Danelec Marine came out with the announcement that Maersk Line is going to retrofit 100 of its vessels with the use of the innovative Danelec DM100 Voyage Data Recorders (VDRs) and Simplified Voyage Data Recorders (S-VDRs).
"The retrofit programme is going to make good use of our next-era conversion kits, which we have designed as replacements for the older models of VDRs and S-VDRs that are currently installed on the vessels," commented Hans Ottosen, CEO of Danish-based company Danelec Marine.

"Some of the products in question are 10 years old and even older and are at the very end of their service life. With this Danelec solid, safe and simple solution, Maersk is brining up its vessels to the latest moderns trends in the field of VDR technology and is thus also complying with the new IMO standard."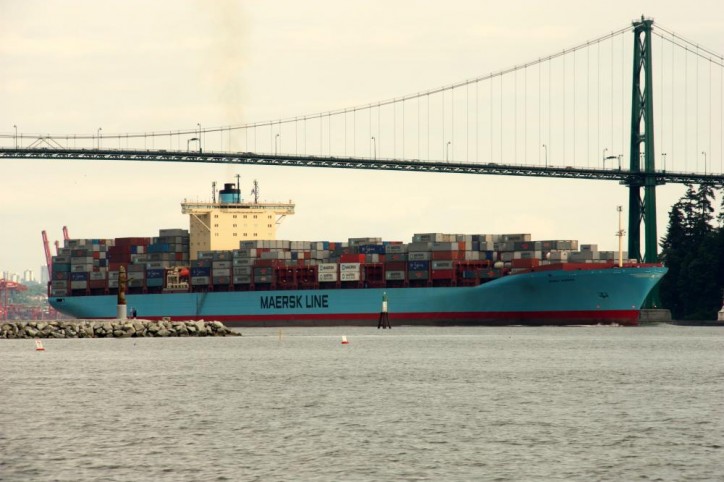 The Danelec conversion kits feature adapter plates with pre-drilled bolt holes, along with serial, digital and analog interfaces, designed for the purposes of a vast selection of the older VDR brands, that provide an easy plug-and-play replacement of the current bridge data units, microphones, memory capsules and other various components. All of this while managing to reuse all of the existing interfaces, cabling and adapters.
The Danelec DM100 VDR and S-VDR were launched last spring. They center around Danelec's new revolutionary SoftWare Advanced Protection (SWAP) technology, which helps for providing a fast, reliable and easy-to-use shipboard service, and VDRConnect, which gives ship operators the option of selective remote downloading of VDR datasets at shore offices. The DM100 VDR and S-VDR employ the same basic system architecture and share similar parts and spares which makes them easily servicable and makes it virtually possible for all repair procedures to be carried out all over the world.
Installations of the systems have already started on the 100 Maersk Line ships and are scheduled for completion in 2016, as stated by Ottosen.