On Saturday, October 24, the bulk carrier LOS LLANITOS ran aground on rocks near Punta Graham, Barra de Navidad, some 25 nautical miles north of Manzanillo, Mexico, Pacific coast.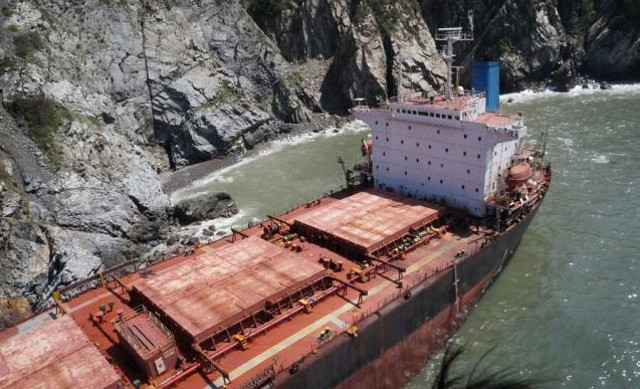 Image: fleetmon
The ship was pushed aground by hurricane Patricia. She was berthed in the port, but asked to meet the hurricane in open seas, when the strong winds and current pushed her aground at the rocks.
Reportedly the bulker suffered several hull breaches and water ingress, including in the engine area. At the time of the incident, there were 27 crew members on board, 19 were evacuated by helicopter, 8 remained on board to salvage the vessel.
The local authorities dispatched rescue boats, which will try to pump out the water and refloat the cargo vessel.
Source: fleetmon.com