The container ship Olf (ex Elbwolf) was detained on Pengerang Anchorage by the Malaysian Maritime Enforcement Agency (MMEA) on Feb 23, 2016, following a hit and run accident, which took place in the evening of Feb 18 in the Singapore Strait in the waters of Tanjung Ramunia.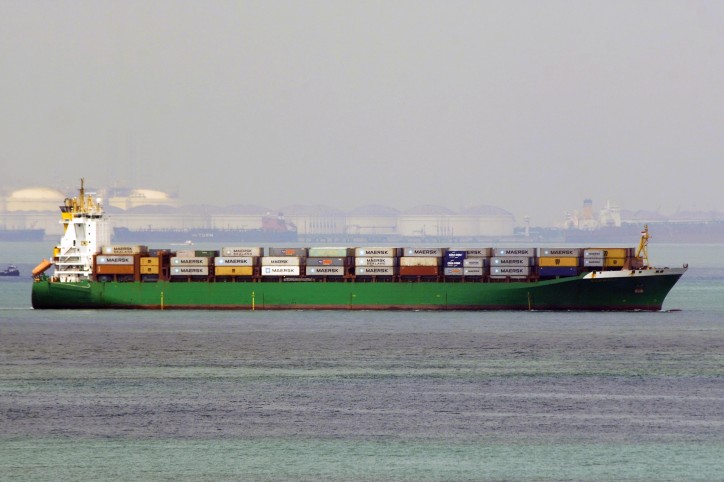 Image: mgklingsick
The Malaysian flagged tankers Tina 7 and Straits 3 were anchored about 2.7 miles off the coast, when the container ship Olf while passing them hit both and caused some damages. The Olf did neither stop nor contact the involved ships but instead sailed on.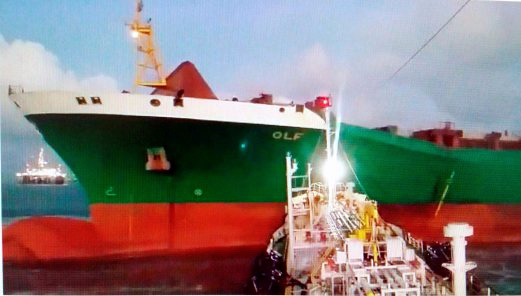 Image: ihsan APMM
She was en route from Hong Kong to India with a crew of 16 on board, which was comprising of Indian and Sri Lanka nationalities. The Olf was on the the way to the scrap yard at the time of the hit and run accident.
Source: MyMetro