Rolls-Royce is to supply 14 of its highest-power MTU diesel engines for the seven new multi-purpose ocean-going patrol vessels that are being built for the Italian Navy (Marina Militare Italiana) by Fincantieri, one of the world's largest shipbuilding groups. The PPA class vessels (in Italian: Pattugliatori Polivalenti d'Altura, a.k.a. multi-purpose ocean-going patrol vessels) form part of the Italian Navy's Fleet renewal plan. The type 20V 8000 M91L engines each produce 10,000 kW of power and are to be shipped from 2017 onwards. This will be the first time MTU engines have been used in newly-designed surface vessels operated by the Italian Navy. MTU will also be providing servicing for the engines. The MTU brand is part of Rolls-Royce Power Systems.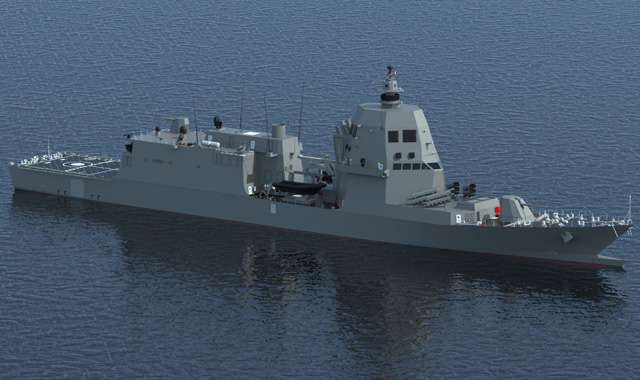 Knut Müller, Head of Marine and Government Business at MTU, said: "We're delighted to be supplying to Fincantieri, a major player in the shipbuilding arena, our highest-powered MTU engines for this prestige project for the Italian Navy. The order demonstrates once again that Series 8000 engines are really setting the standards in this segment with their high-power density, low emissions and demonstrated economy." Series 8000 engines are the top-selling propulsion engines in their power class for naval vessels.
The PPA class vessels are intended to be the future backbone of the Italian Navy, replacing patrol boats, corvettes and frigates. With their new, multi-module design, the vessels are able to undertake a wide variety of tasks and missions. These include both traditional naval activities and also humanitarian assignments for which the vessels will be equipped with modular shelters acting as hospital units, as well as being able to supply electricity and drinking water to people on land who are in need.
Each vessel's propulsion system includes two MTU diesel engines able to power the vessels above 24 knots in Diesel mode. The first new multi-purpose patrol vessel is set to be delivered in 2021, with six more to follow by 2026. The procurement plan includes an option to order a further three PPA vessels.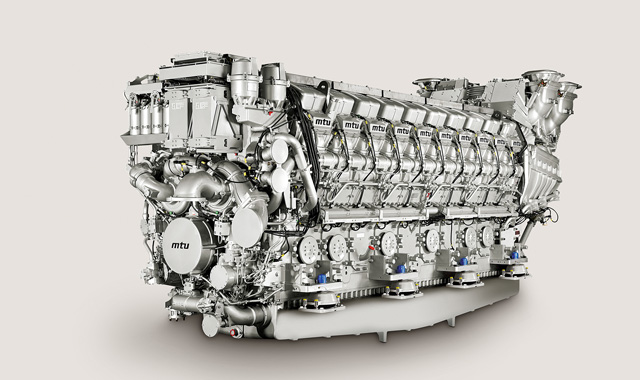 The project is a result of Italy's Navy Act, under which the Italian government is providing a total of 5.4 billion euros to modernise the country's naval fleet. This investment programme also includes an order for the construction of a Landing Helicopter Deck (LHD) multi-purpose amphibious vessel, which is to be supplied with a propulsion system featuring two Rolls-Royce Type MT30 gas turbines.
The Italian Navy has been putting its trust in MTU engines for many years. The diesel-electric-propelled Type U-212 A submarines, designed by Thyssen Krupp Marine Systems and also built by Fincantieri, are powered by MTU engines, as is the Italian Navy's training ship the "Amerigo Vespucci", a three-masted bark built in the 1930s by the Italian group.
The MTU product range for naval and governmental vessels comprises engines with power outputs of between 269 and 10,000 kW. As a system supplier, MTU is also able to develop and supply complete propulsion solutions including on-board automation systems.
Source: Rolls-Royce