Egypt's Suez Canal Authority is considering a new initiative that will see the world's top container shippers pay tolls in advance, an official from the authority told Ahram Online.
Negotiations are currently underway between the authority and three of the world's biggest shipping groups, the Denmark-based Maersk, the French CMA CGM Group, and the Swiss-based Mediterranean Shipping Co (MSC), on the details of the deal.
The carriers will receive discounts in return for being charged in advance, the official said without elaborating on the reduced rates. The payments will likely be made for three years in advance, he added.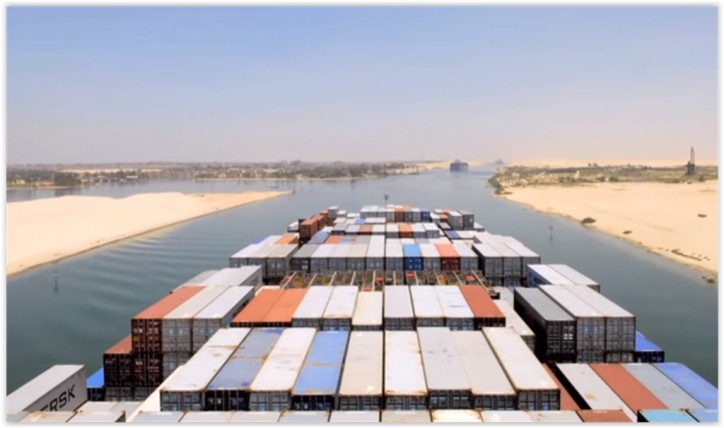 The official asked for anonymity as he is not authorised to speak to the press on the deal.
The canal, one of the world's most strategic waterways, is one of Egypt's key sources of hard currency.
Egypt has been struggling to stimulate its economy since the 2011 uprising scared away tourists and foreign investors, other major sources of foreign currency.
Egypt's Suez Canal Authority's revenues recorded $429 million in July, according to the latest officially announced data, falling two percent year-on-year.
Egyptian officials previously predicted Suez Canal revenues would increase following the inauguration in August 2015 of an additional lane to allow two-way traffic, and works to deepen the main canal to allow the passage of larger vessels, which cost upwards of around $4 billion.
Officials claimed the new canal would more than double revenues to reach $13.2 billion in 2023.
However, falling oil prices and a slowdown in world trade led to a decrease in the canal's revenues.
Source: Ahram Online