On August 25, 2017, Excelerate Energy Development DMCC (Excelerate) performed the 100th ship-to-ship (STS) transfer of LNG at the Engro Elengy Terminal (EETL) located in Port Qasim, Pakistan. With this milestone, Excelerate's floating storage and regasification unit (FSRU), Exquisite, has transferred more than 14 million cubic meters of LNG at EETL and has discharged over 320 million MMBTU of natural gas into the Sui Southern Gas Company's natural gas pipeline system. Last month, the Exquisite celebrated another milestone by receiving the 100th cargo of LNG ever imported into Pakistan on July 25, 2017.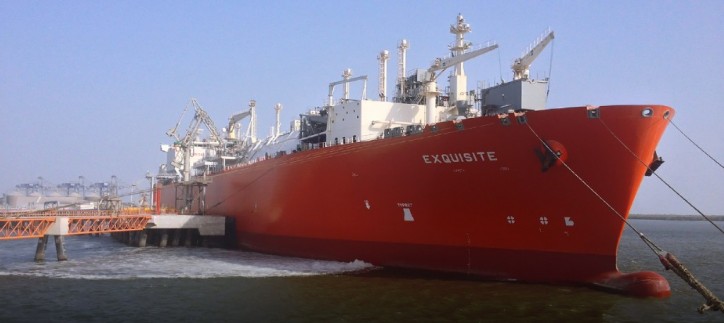 Situated in a channel of the Indus River east of Karachi, EETL is Pakistan's first LNG import terminal and was built to alleviate energy shortages in the country. Since its commissioning in March of 2015, EETL has been able to reduce the power deficit of the country by around 20 percent.
Excelerate developed and implemented the industry's first STS transfer system for LNG deliveries to FSRUs in 2006 to optimize the capabilities of regasification vessels and to provide a viable solution for providing a continuous supply to market. To date, Excelerate has successfully completed over 1200 STS operations worldwide, transferring over 136,000,000 cubic meters using its STS protocol.
Source: Excelerate