The Ukrainian Sea Ports Authority (USPA) has announced the open tender procedure for the construction of trailing suction hopper dredger. The technical requirements for the vessel and the qualification requirements for participation in the tender are presented in the electronic system Prozorro.
National and international shipbuilding companies are invited to participate. To ensure equal conditions, the tender documentation is published in two languages — Ukrainian and English. The company can submit its proposals to USPA before October 18, 2017. The expected cost of the dredger is 691.2 million UAH.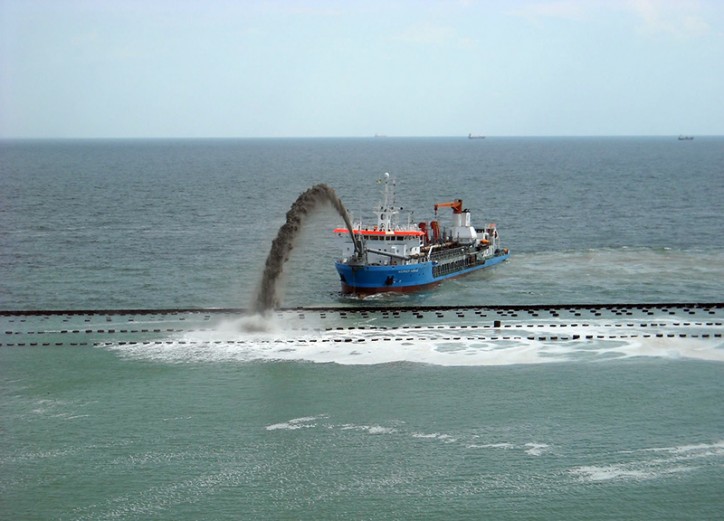 "The program for updating the fleet of the USPA until 2021 provides for the purchase of 20 modern floating facilities. We start its implementation with the purchase of a dredger and in our financial plan for the current year such an investment is laid. Priority of land purchase is dictated by the fact that annually USPA should choose from 8 to 10 million cubic meters of alluvial soil in the framework of operational dredging. Acquisition of the dredger will allow us to increase the volume of such works on our own without involving contractors," said Raivis Veckagans, the Head of the USPA.
At present, the own fleet of the USPA consists of a non-self-propelled dredge "Skif" (dredger includes boatage motor boat MZ-348), hopper dredger "Meotida", hopper dredger "Tiligulsky", hopper dredger "Ingulsky" and dredging convoy "Rion" (dredging convoy includes multi-bucket dredger "Rion", two shalandas — "Crimean 3", "Crimean 9" and boatage motor boat MZ-318).
To recall, on June 21, the USPA jointly with the American Chamber of Commerce in Ukraine held the "Ukrainian ShipYard Day", during which it presented a program for renewal of the fleet of the company until 2021. The USPA plans to purchase floating facilities, including six pilot boats, seven multifunctional oil-scavenger vessels, a modern icebreaker to ensure the safety of navigation on the Azov Sea. It is provided for the purchase of a measuring boat and a self-propelled scow for upgrade of the dredging fleet of the enterprise, in addition to the self-propelled dredger.
Source: USPA