Just like last year, port of Ghent is at its highest level ever for its cargo traffic in the first nine months of this year. This is now again due to the best total of seaborne cargo traffic, states Ghent Port Company. But also inland navigation is surpassing its 2016 level. At the end of this year, the port will register a record for the second time in a row.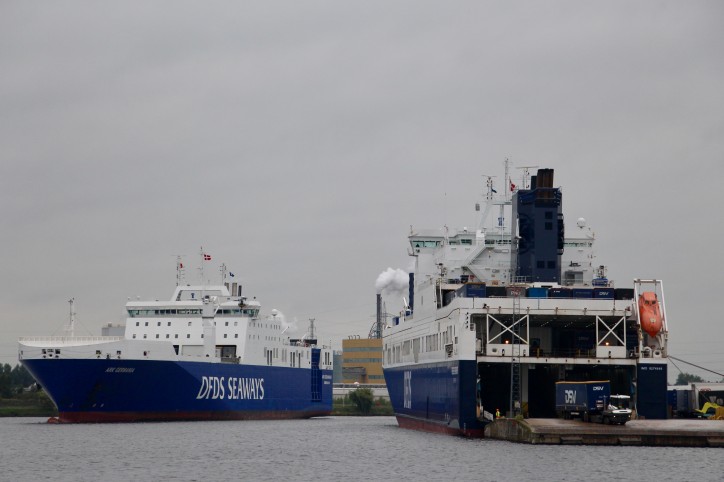 Seaborne cargo traffic continued to increase in the course of the January-September period with a resulting total of 24.4 million tonnes, no less than plus 13.4%. Inland navigation cargo traffic increased by 3.4% to 17.1 million tonnes. Consequently, for the first nine months, total cargo traffic (seaborne and inland cargo traffic together) is at its best level ever: 41.6 million tonnes, good for an increase by 3.5 million tonnes (+9%).
This year too, port of Ghent will register a record and this for the second year in a row. Presumably, at the end of November, the figure of the 2016 cargo traffic will be surpassed.
Third quarter
As for the third quarter of 2017, port of Ghent recorded a total seaborne and inland navigation cargo traffic of 13.4 million tonnes. This is almost 5% more as compared to the third quarter of 2016. Both seaborne and inland navigation have increased.
For the seaborne cargo traffic this is the best third quarter ever. With a total of 7.8 million tonnes, seaborne cargo traffic underwent an increase of almost 5% as against last year.
Inland navigation ended up at 5.7 million tonnes of cargo traffic or an increase by almost 5% as well.
In the third quarter, seaborne cargo traffic showed an increase for ro/ro cargo owing to the introduction of a fourth ship by the Danish DFDS shipping company. This represents a weekly 8 calls between Ghent and the Swedish port of Gothenburg. Also the coal and fertilizer traffics have improved. A decrease was registered for steel sheets, among other goods.
Source: Port of Ghent