Wallem Friday announced that Wallem Ship Management has won the Lloyd's List Asia Pacific "Ship Manager of the Year 2017".
The award was presented to Nitin Mathur, Managing Director of Wallem Singapore at a ceremony held last night (26th October 2017) at the Shangri-La Hotel, Singapore in front of a crowd of over 350 people.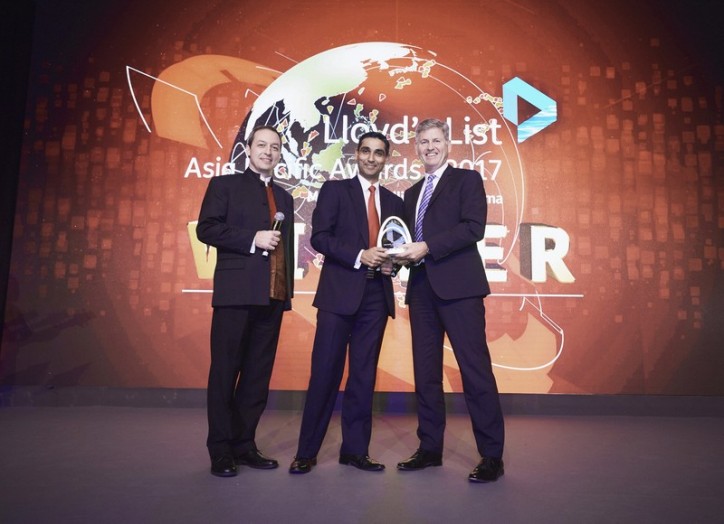 The judges chose Wallem Ship Management for its focus on safety and wellness at sea amid increasing stress among seafarers as the industry faces changes and challenges.
Recipients are chosen from entries taken from around the Asia Pacific region and adjudicated by a distinguished judging panel which this year included: Su Yin Anand, Partner, Ince & Co; Captain Abishek Asija, General Manager, Head of Business, Synergy Group; David Chin, Executive Director, Singapore Maritime Foundation; Khalid Hashim, Chief Executive, Precious Shipping; David Roberts, Managing Director, The Standard P&I Club; Marlon Rono, President, Magsaysay; Beng Tee Tan, Assistant Chief Executive, Development, MPA; Tim Wilkins, Regional Manager Asia-Pacific, Intertanko and Abdul Hadhi editor of Lloyd's List Asia and chairman of the judging panel.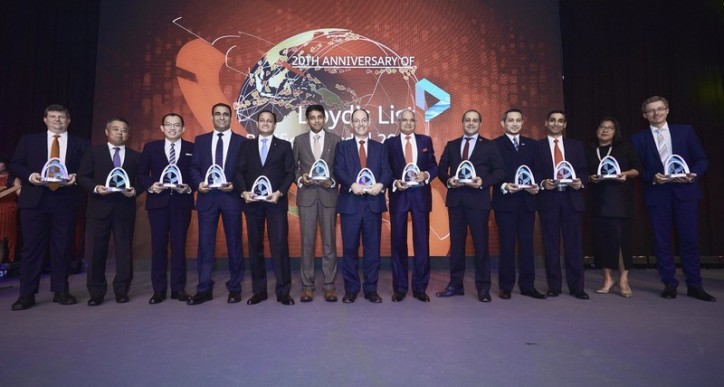 Click here to see a full list of winners.
About Lloyd's List Awards
The Lloyd's List Award series recognises the industry's successes, setting a benchmark for excellence. The awards are managed by Lloyd's List - leading maritime commerce since 1734. Lloyd's List provides information, analysis and knowledge for business decision makers in a changing and increasingly complex shipping environment.
About Wallem Group
Wallem Group is a leading international provider of quality maritime solutions with over 110 years of industry expertise and a focus on safety and operational efficiency. Services include Ship Management & Technical Services, Crewing, Ship Agency and Commercial Management of a wide range of vessels. Wallem customers benefit from a wide range of in-house services including newbuilding supervision, drydock support (particularly in China), lifeboat maintenance & repair and marine procurement.
Wallem Group is headquartered Hong Kong and has major service hubs in the key maritime markets of Hamburg, Shanghai and Singapore. Wallem also has ship agency offices, crew training centres and technical support operations that span 19 countries and 49 locations around the world.
Source: Wallem