A VEHICLE Export Terminal which is part of a £50m investment by ABP in the Port of Southampton has been officially opened by the Minister of State for International Trade, the Rt Hon Greg Hands MP Thursday (November 2).
The Port of Southampton is the UK hub for automotive with nine lines undertaking 110 calls to 52 ports in 40 countries every month – making it a huge asset for the UK.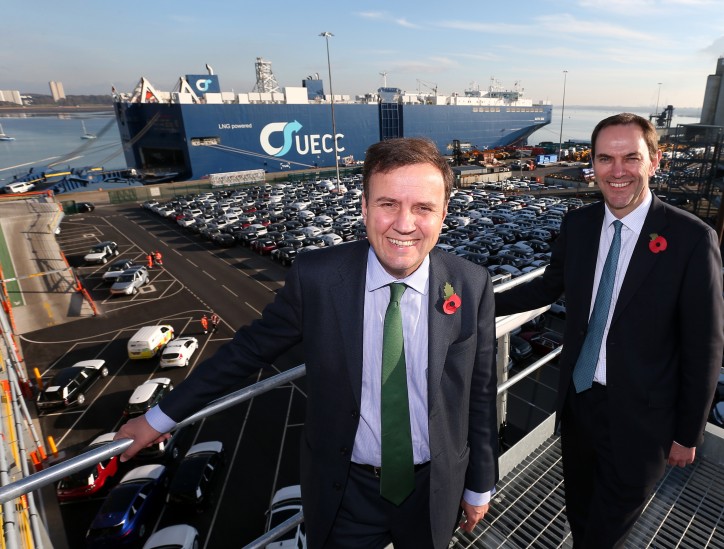 At a ceremony attended by leaders in the automotive industry and civic dignitaries, the International Trade Minister welcomed the opportunity to mark the milestone opening of the terminal which will support a range of UK vehicle manufacturers, including Jaguar Land Rover.
International Trade Minister, Greg Hands said: "The Port of Southampton is key to the UK's exporting success, meeting global demand for UK goods with £40 billion of British-made products shipped out each year for destinations across the world.
"As the UK's busiest vehicle handling port, the launch of the new export terminal will move Britain into fifth gear when it comes to world car exports. This will give a boost to leading British car manufacturers like Jaguar Land Rover by ensuring their cars are able to reach global marketplaces faster."

James Cooper CEO of ABP said: "Southampton is the UK's number one port for exports, handling exports worth some £40 billion, and it is the UK's number one for vehicle exports.

"The port is a critical part of the supply chain for the British automotive industry, providing essential access to global markets.

"The opening of this terminal will build on this critical role and support our customers' drive to continue to grow their exports well into the future."

Alastair Welch, ABP Southampton Director said: "ABP has already invested more than £32m over the past five years to support the growth in vehicle exports.

"We continue to work closely with our customers to ensure that this growth can be sustained.

"The investment is testimony to the performance of the Port of Southampton and will help increase the port's vital contribution to the regional and national economy."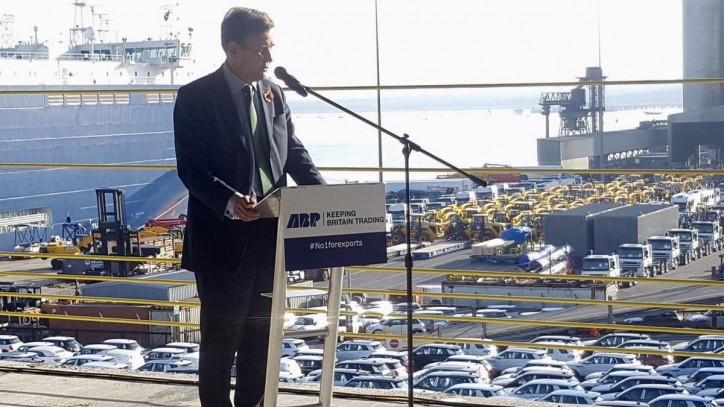 Southampton is also the UK's Number one for exports to non-EU countries, handling £36 billion worth of goods destined for customers outside the continental bloc.
Uniquely, nearly a third of these arrive for export on up to five daily trains.
The terminal, which will be known as the Pacific Terminal, has been completed ahead of schedule and delivers 3,400 additional spaces.
Source: AB Ports