The Municipality of Zaanstad and Havenbedrijf Amsterdam NV collaborate closely in making the port area more appealing to clients and users. For this reason, the Zaanstad and Amsterdam port waters will be merged into a single port area for commercial inland navigation vessels on 1 January 2018. Clients benefit from one 'counter', one 'admission ticket', uniform rules and a single payment.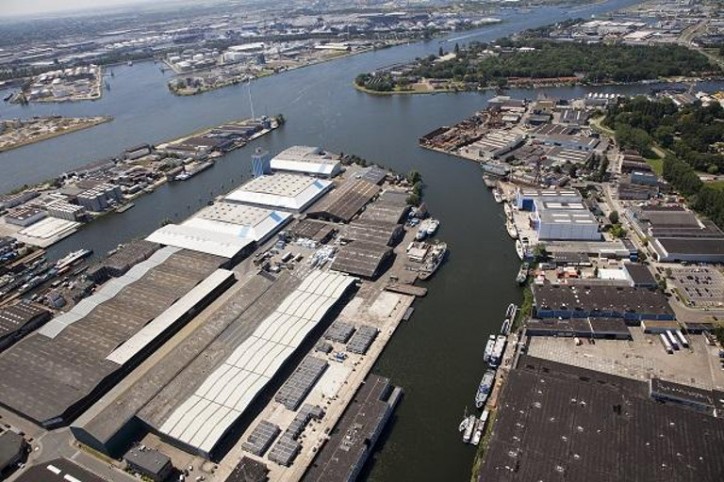 Commercial inland navigation vessels, including river cruise vessels, which enter the Zaanstad-Amsterdam port waters now need to submit just one statement for each stay. They benefit from making one rather than two payments and from uniform rules for, for example, discounts, exemption and dispensation.
Uniform tariffs
The tariffs are also brought in line: they are brought in line with the tariffs levied by Amsterdam, which results in a substantial reduction for clients accustomed to the Zaanstad tariffs. This 'admission ticket' enables vessels to make an unlimited number of visits to the Amsterdam and Zaanstad port waters during the specified period of their stay. In addition, commercial navigation vessels in transit through Zijkanaal G and the Zaan river can now also purchase an 'admission ticket' for this specific transit route. These vessels are granted a maximum of 24 hours to complete the transit, whereby they are allowed to moor briefly – without transshipments – on the transit route.
100% digital
As from 1 January 2018, Port of Amsterdam will levy and collect the inland harbour dues for both parties. From this date onwards, fully digital submissions will be made to https://bhg.portofamsterdam.com. This is new for Zaanstad clients. Amsterdam clients are already familiar with this submission method. The submission system is user-friendly and can be used with computer, smartphone or tablet.
Digital statements offer clients many benefits: the information is always up to date, the administration is simplified, earlier statements can be examined at any required time, statements can be changed after their submission and the risk of errors is reduced.
Source: Port of Amsterdam