Trafigura Group Pte Ltd, (Trafigura), one of the world's leading independent commodity trading and logistics companies, attended the inauguration yesterday of Pakistan GasPort Ltd's (PGPL) new LNG floating storage and regasification import terminal at Port Qasim, Pakistan.
"We salute His Excellency Prime Minister Shahid Khaqan Abbasi and his Government on this important day." - Trafigura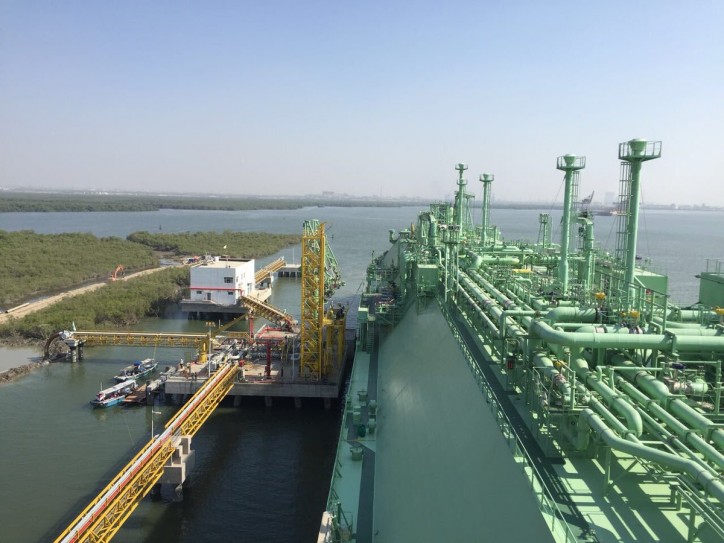 This landmark project, in which Trafigura is delighted to be a minority investor, is a vital step in meeting Pakistan's growing demand for imported LNG, a cost effective and relatively clean fuel for power generation and an essential complement to diminishing supplies of domestically-produced gas.
The new terminal will more than double Pakistan's current LNG regasification capacity, and to be able to supply 90 million cubic feet of gas to private buyers in Pakistan each day. However, even after the new terminal reaches full capacity a significant supply shortfall of the order of 19 million tonnes of LNG per annum is expected. So today Trafigura also announced plans to develop a second LNG import terminal project at Port Qasim. The company will partner with PGPL in developing a new merchant FSRU project.
The joint venture will sell gas to private sector end-users without direct government involvement. The project will include a new jetty, berth and a second FSRU, benefiting from cost synergies with the existing facility. It offers the potential to turbo-charge import growth and rapidly scale up industrial use of LNG in the country.
Trafigura is the world's largest independent trader of LNG and has invested significantly in recent years in cost-effective LNG infrastructure including the floating storage and regasification units that are key to opening up new markets. Trafigura also has an increasingly important footprint in Pakistan, importing coal and exporting refined petroleum products. Downstream investment Puma Energy, in which Trafigura has a 49.6 percent holding, recently acquired a 51 percent interest in Ardmore Gas, a leading independent oil marketing company, demonstrating the company's strong faith in the potential of Pakistan's energy sector.
Source: Trafigura