An offshore supply vessel of the state-run Shipping Corporation of India (SCI) sank off the Mumbai coast Tuesday evening, officials said.
"All the 16 crew members on board SCI Ratna have been rescued," Director General of Shipping Malini Shankar told.
The incident occurred around 7.30 pm LT, she said.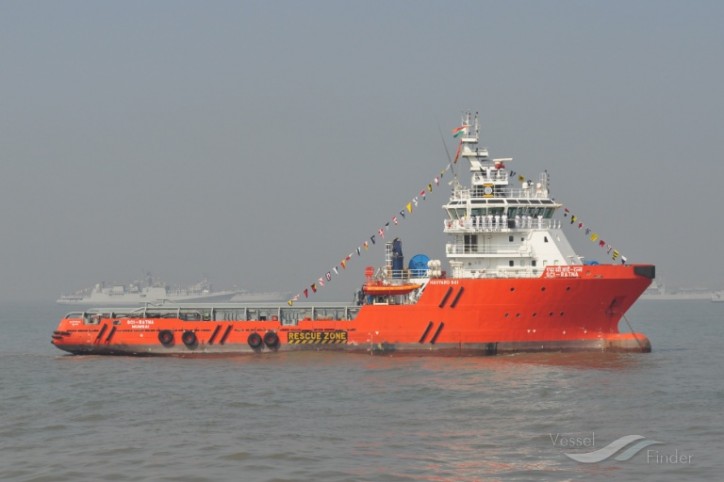 SCI chairman Capt Anoop Sharma said all the crew members were immediately rescued by another vessel operating in the close vicinity.
He said the SCI Ratna was contracted with the Oil and Natural Gas Corporation to support its oil exploration operations at the Bombay High.
Sharma said the ship sank at 19:30 hours around 100 nautical miles west of the city in waters which are about 70- 80 metres deep.
A detailed probe has been ordered into the incident, but initial assessment is pointing towards ingress of water into the engine room as a possible reason for the sinking, he said.
"How the water seeped into the engine will have to be established with a detailed probe," Sharma said, adding that the vessel was not old and had passed all the necessary checks on sea-worthiness.
Source: TheEconomicTimes