Statoil Aasta Hansteen gas platform is the world's largest Spar-platform. In total the platform will be 320 metre tall, weighing 70 000 tonnes.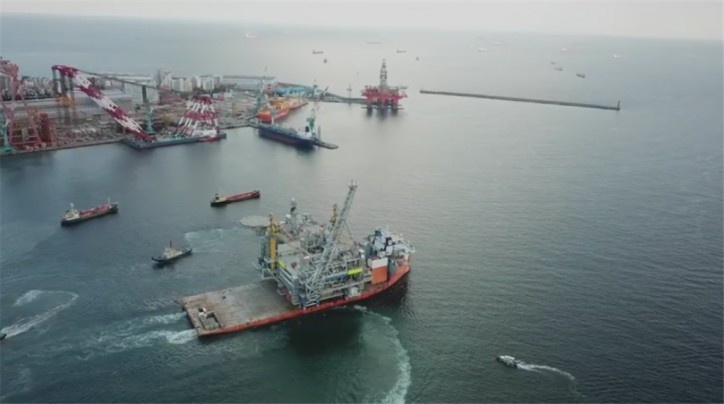 In the spring of 2017, the 46 000 tonne spar substructure was transported from Hyundai Heavy Industries in South Korea to Norway and upended. In September the 24 000 tonne topside followed, to be mated with the substructure at Stord, Norway.
Check out what it looks like when 24 000 tonnes are on the move….
Related news: Dockwise heavy-load carrier White Marlin loaded with Aasta Hansteen topside begun its journey from Ulsan to Norway
Source: Statoil