MPC Container Ships AS announced on Friday that the Company has entered into a commitment to acquire a fleet of feeder container vessels with a total purchase price of USD 130 million.
The announcement for the vessels' acquisition came a day after the announcement for the successful completion of the private placement of 30.25 million new shares announced on 22 November 2017 (the "Private Placement"). The Private Placement was completed at a subscription price of NOK 47.50 per share, which was determined through an accelerated book-building process.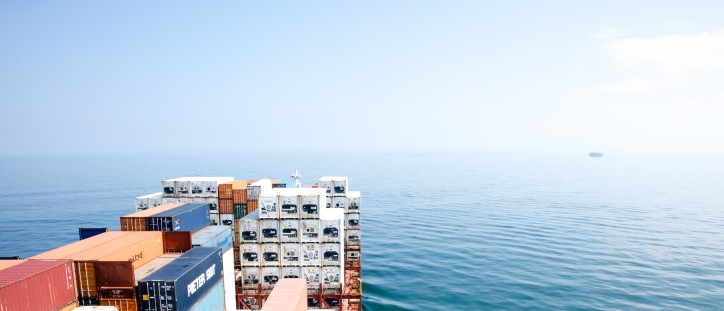 The Private Placement will raise gross proceeds of approximately USD 175 million. The net proceeds from the Private Placement will be used to pursue future investments in container vessels and general corporate purposes.
DNB Markets, part of DNB Bank ASA, and Fearnley Securities AS have acted as joint managers and bookrunners of the Private Placement (the "Managers").
Completion of the Private Placement is subject to approval by an extraordinary general meeting of the Company. The extraordinary general meeting is expected to be held on or about 4 December 2017.
Following registration of the share capital increase pertaining the Private Placement with the Norwegian Register of Business Enterprises, the Company will have a share capital of NOK 652,530,000 divided into 65,253,000 shares, each with a nominal value of NOK 10.
The new shares to be issued under the Private Placement will be listed on Merkur Market as soon as practically possible after registration of the share capital increase in the Norwegian Register of Business Enterprises, expected on or about 8 December 2017.
In connection with the Private Placement the board of directors of the Company proposes to set aside the pre-emptive rights of the existing shareholders. The board of directors considers this to be in the best interests of the Company and the shareholders since it will allow the Company to raise capital more efficiently than a rights offering would allow.
MPC Container Ships AS (ticker code "MPCC-ME") was formed in April 2017. Its main activity is to own and operate a portfolio of container ships with a focus on the feeder segment between 1,000 and 3,000 TEU. The Company is registered and has its business office in Oslo, Norway.
Source: MPC Container Ships AS