COSCO SHIPPING International (Singapore) Co., Ltd. announced earlier today that COSCO (Dalian) Shipyard Co., Ltd. (being a subsidiary of the Company's 51% owned subsidiary, COSCO Shipyard Group Co., Ltd.) has delivered a subsea support vessel "MAERSK INVOLVER" (Hull No. N451) of 9,785 dwt to its buyer, Maersk Supply Service AS.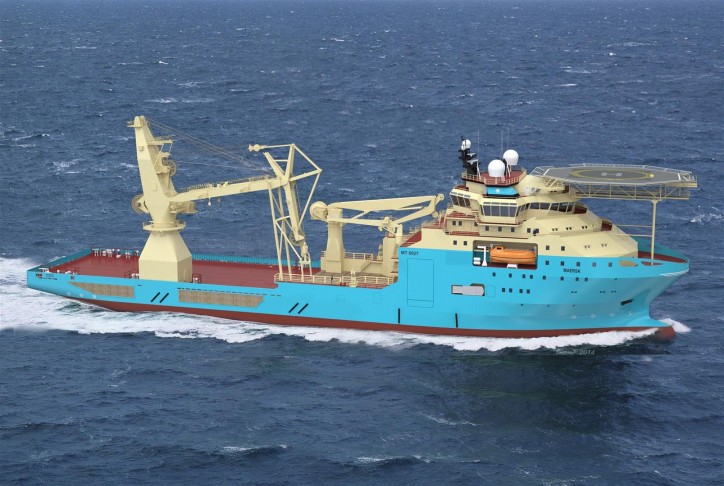 The vessel measures 11 meters high, 27 meters wide and 137 meters long.
The delivery documents were signed by COSCO (Dalian) Shipyard Co., Ltd. and the buyer on 28 November 2017.
Shareholders should note that the Company's shipyard operations in China have been classified as discontinued operations.
Source: COSCO