VBMS has expanded its subsea cable storage and handling facilities in order to provide its clients with a one-stop shop for subsea power cable installation and repair solutions.
By extending its services, VBMS can take full control and responsibility for the integrity of its clients' cable investment in order to increase overall performance and optimise operating costs during an offshore wind farm's operational lifetime.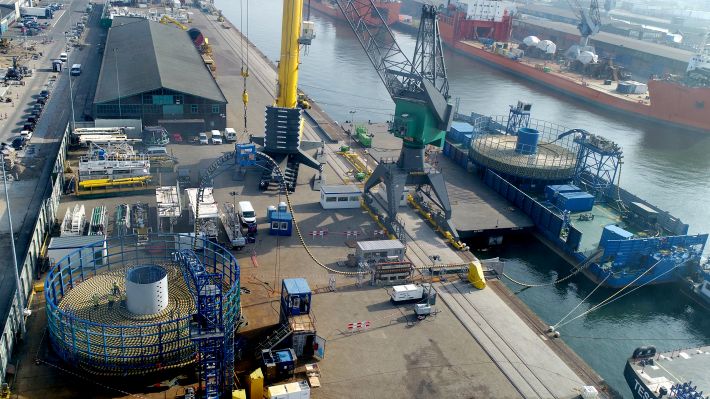 Cable storage and spare parts management
VBMS has opened a new ISPS-certified cable storage facility at the port of Vlissingen in the Netherlands with a 2,300-meter-long quay for on- and offloading and direct access to the North Sea. Both onshore and offshore access is unrestricted and the area can be increased when required. This is VBMS' third cable storage facility besides the ones in the Port of Rotterdam area (Dordrecht and Moerdijk, the Netherlands).
Rick van Bruggen, Repairs Manager, adds: "Our key drivers for reducing costs for our clients are our flexibility, fast response time and our in-house capabilities. This new facility enables us to meet the growing demand for strategic spare parts management and rapid deployment when, for example, a cable has failed and minimising downtime is critical."
Cable splicing
Additionally, VBMS has completed the construction of a subsea cable storage and splicing facility at the port of Rotterdam, in collaboration with Blue Offshore. This new facility comprises of two turntables, a jointing habitat and a range of equipment through which cables can be offloaded from and transferred and loaded onto floating barges or vessels.
Source: VBMS