Its second ship in two months and its 4th Gearless Panamax
Apeejay Shipping Limited, an Apeejay Surrendra Group company, announced last Thursday the acquisition of a 76,602 MT DWT Gearless Panamax, built in Japan.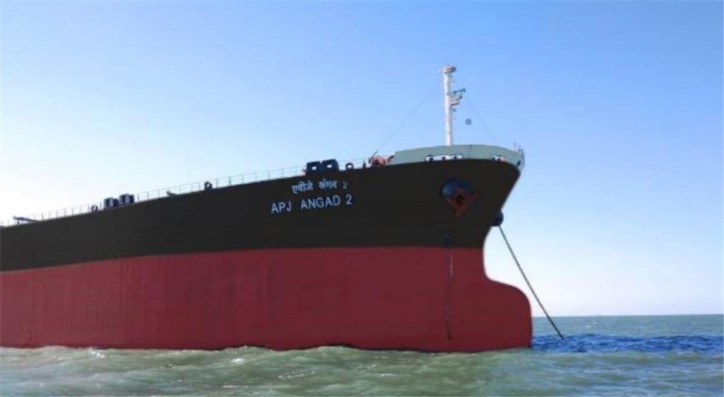 The ship is renamed 'APJ ANGAD 2'. The acquisition takes its total fleet capacity to 5,18,018 MT DWT with an average fleet age of 12.5 years. Earlier in September, the company acquired 74,107 MT DWT Gearless Panamax, also built in Japan, renamed 'APJ UMA KISMAT'.
A leading Indian ship-owner, Apeejay Shipping Limited is cautiously optimistic about domestic and international demand prospects. The newly acquired Panamax, APJ ANGAD 2 has traded internationally for 13 years while APJ UMA KISMAT has traded internationally for 16 years. Both acquisitions are strategic buys for the company as it focusses on continuous growth and further enhancement to its fleet in the coming few months.
About Apeejay Shipping Limited:
Established in 1948, Apeejay Shipping Limited, An Apeejay Surrendra Enterprise, is amongst India's largest privately owned shipping companies with a fleet of dry bulk carriers operating worldwide and on the Indian coastal trade.
Source: Apeejay Shipping