Yesterday the PX121 platform supply vessel Blue Queen left the Norwegian shipyard on her way to Delfzijl in the Netherlands. Upon arrival, the vessel will be converted into a walk to Work Emergency Response and Rescue Vessel (W2W ERRV).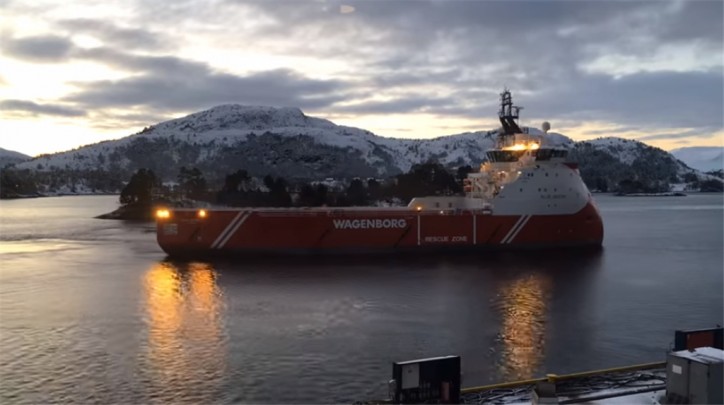 Wagenborg Offshore has been awarded a 6-year contract by Nederlandse Aardolie Maatschappij (NAM) and SHELL UK Exploration & Production (Shell UK) for the provision of a second walk-to-work vessel. NAM and Shell UK work together in a combined business unit on the gas production on the Southern Northsea. The vessel will support its offshore operations.
This long-term contract was signed November 13th by the directors of the companies. The so-called 'Walk-to-Work Emergency Response and Rescue Vessel' (W2W ERRV) will operate as a standby and support vessel for inspection and maintenance of the unmanned platforms in both Dutch and British waters.
Source: Royal Wagenborg