Earlier this month, Leyte Spirit completed safe transit through the Panama Canal – becoming the first Teekay conventional Aframax tanker to cross the canal.
The entire process was captured in aerial video, of course. Enjoy!
MT Leyte Spirit is a 60,193-GT crude oil tanker, sailing under the flag of Bahamas owned and operated by Teekay.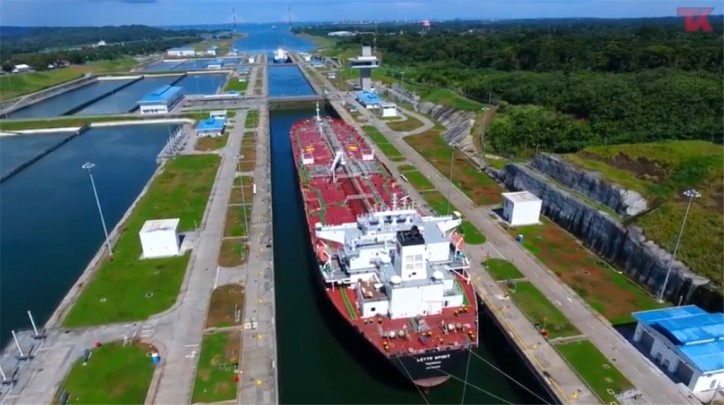 Leyte Spirit has an overall length of 244.8 metres, a moulded breadth of 41.2 metres, a moulded depth of 21.6 metres and summer draft of 14.418 metres.  
Source: Teekay