FMG Matilda was welcomed into Port Hedland Friday morning by the Forrest family, including Fortescue Metals Group (Fortescue) Founder and Chairman Mr Andrew Forrest AO.
They were joined by families of Fortescue's residential workforce who participated in the traditional blessing ceremony on board 'FMG Matilda' and the presentation of a piece of Indigenous art by artist Mulyatingki Marney to the ship's captain.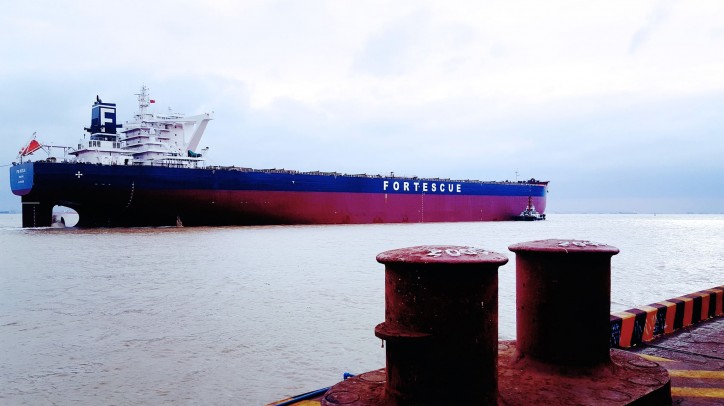 "Family is at the heart of Fortescue's values and I am delighted to have my family here, as well as the extended Fortescue family living in Hedland to welcome this magnificent vessel," Mr Forrest said.

"The name of this vessel – Matilda – is especially poignant for us as it is named after our baby girl who passed from us just before her birth.
"Children are our future and must be given every opportunity to reach their full potential. It is a privilege for Nicola and I, through Fortescue's success, to be able to support a range of early childhood innovations in Matilda's honour, through the Minderoo Foundation's Thrive by Five initiative."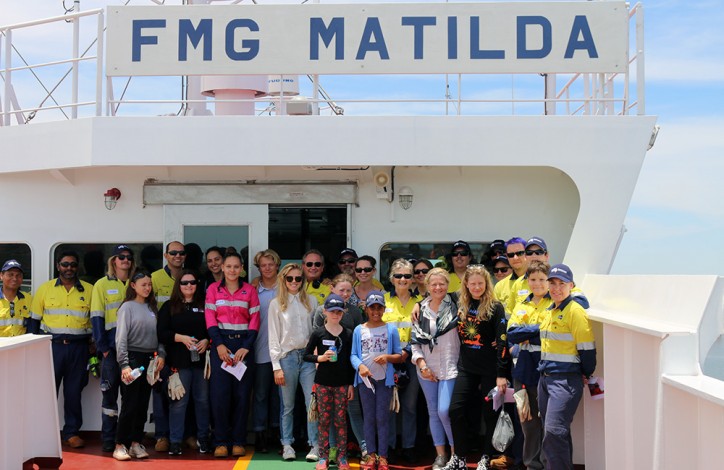 Fortescue Chief Financial Officer elect Ian Wells said Fortescue was excited to welcome the fifth vessel in the Fortescue Ore Carrier fleet, which has been designed to complement the Company's world-class port infrastructure.
"When complete, the fleet will provide approximately 12 per cent of Fortescue's total shipping requirements while maximising tonnage, improving loading rates and safer manoeuvring through the port and channel," Mr Wells said.

"At Fortescue, we are particularly proud of our strong connection to Port Hedland through our residential workforce and it was a pleasure to welcome some of our Pilbara-based families on board to celebrate the arrival of 'FMG Matilda'."
Background
The 'FMG Matilda' is the first of four remaining ore carriers to be built at Guangzhou Shipyard International, following the construction and delivery of 'FMG Nicola', 'FMG Grace', 'FMG Sophia' and 'FMG Sydney' from Yanzijiang Shipyard in Jiangsu Province.
Fortescue supports a regional fly-in fly-out workforce of more than 500 employees from Port Hedland and Karratha, with around 450 receiving housing support in FY17.
Source: Fortescue