Pacific International Lines (PIL), Singapore's leading containership operator, announces two upgraded weekly services on the Far East – Red Sea service route.
Done in collaboration with Ocean Alliance, the routes named RSS and RES will commence operations in March 2018, superseding the current three services RSS, RS3 and RS5.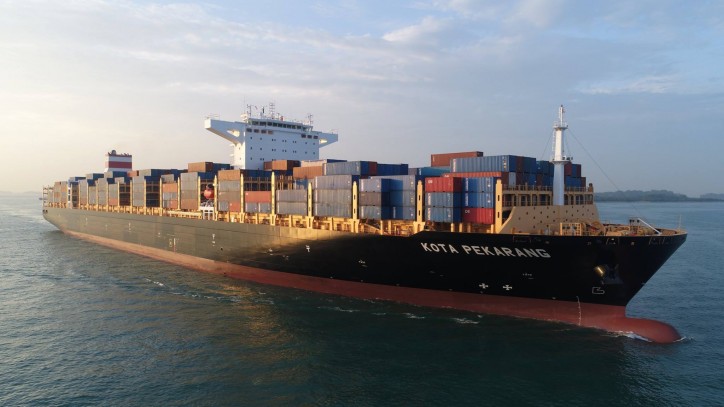 The route will be operated with a series of 17 x 11,000 to 14,000TEU vessels including its latest newbuilds, the 11,923TEU P Class in the service.
The highly efficient and versatile P Class were purpose-built for Red Sea, with a ballast water treatment system fitted onboard and various energy saving measures implemented in its design.
The enhanced Red Sea service will extensively cover North Asia and South East Asia with direct connections to the main Red Sea markets. It will also feature a new direct call from Korea to the Red Sea.
Details of the new services are as follows:
RSS Service
Port Rotation: Shanghai - Ningbo - Taipei - Xiamen - Shekou - Singapore - Colombo - Djibouti - Jeddah - Sokhna - Aqaba - Djibouti - Singapore - Shanghai
RES Service
Port Rotation: Xingang - Qingdao - Pusan - Shanghai - Ningbo - Nansha - Shekou – Tanjung Pelepus - Singapore - Jeddah - Sokhna - Aqaba - Jeddah - Port Klang - Singapore - Ningbo - Xingang
*Above service rotations are subject to review and market conditions
PIL's existing fleet of feeders operating in the Red Sea region will complement these Far East services by providing extended coverage to Port Sudan, Aden, Berbera and Massawa.
Ms Lisa Teo, Executive Director (Corporate Development) of PIL said today: "The new RSS and RES will fortify PIL's footprint in the Red Sea market as an established market leader. With an enhanced network coverage, increased frequency and improved transit time, we will continue to deliver high quality and reliable shipping services to our valued customers."
Source: PIL