Wan Hai Lines announced Wednesday a Japan Express service to Singapore and Malaysia. This service to be named New Super I (NS1) Service and is operating jointly with Interasia Lines.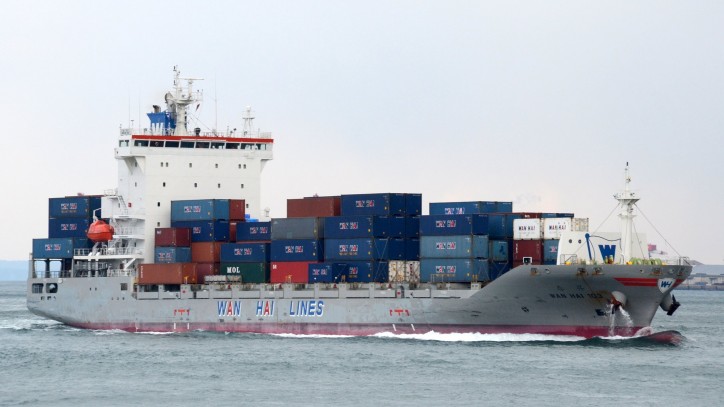 NS1 will run on 28 days round trip, with port callings at Osaka – Kobe – Nagoya – Kawasaki - Tokyo - Yokohama - Hong Kong - Nansha – Singapore – Port Klang – Cai Mep – Shekou - Hong Kong – Yantian - Osaka.
The maiden voyage is expected to call Osaka on 16th April 2018 southbound. The new service will be comprised of a total of 4 vessels, with Wan Hai Lines contributing three vessels and Interasia Lines contributing one vessel.
With this new Japan service string, Wan Hai Lines will further complement its current service coverage for the Japan and Singapore/Malaysia corridor, offering at least 3 sailings per week.
By providing shippers and consignees more options of direct services between Japan, Singapore, Malaysia and South China ports in both directions, it will also enhance Wan Hai Lines' market expansions to better serve customers' needs.
Source: Wan Hai Lines