The Stockholm region is growing, and increased freight volumes are concomitantly passing through Ports of Stockholm. In summary, 2017 was a record year for both RoRo and container freight.
Stockholm is expanding and the flourishing economy is also reflected in record figures for Ports of Stockholm in 2017. In total, 9.6 million tonnes were handled by Ports of Stockholm last year, which is a record high and a seven percent increase compared to 2016.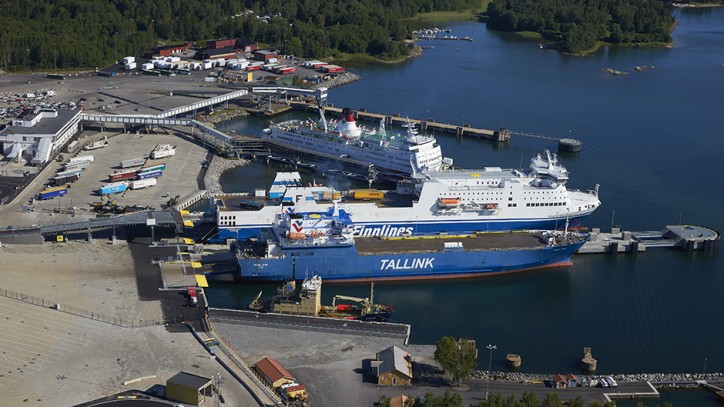 "The major freight segments of RoRo and containers reached record levels in 2017, which tangibly demonstrates that the Stockholm region is red hot!" states Johan Castwall, Ports of Stockholm Managing Director.
The Finnish economy is also strong, which means that increasing amounts of cargo are being transported between Sweden and Finland. Freight transported to and from the Baltic States and Poland is also on the up. In total, a record amount of 6 850 000 tonnes of RoRo freight was handled by the ports during 2017.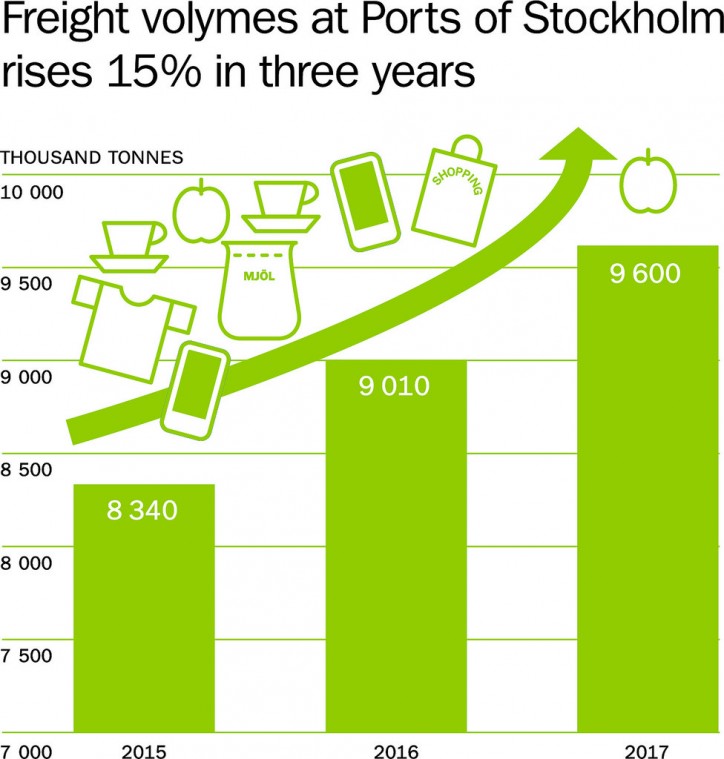 The flow of containers between Sweden and different continents, primarily Asia, is also increasing. The number of containers handled by Ports of Stockholm increased by eleven percent compared to the previous year, reaching a record 60 000 TEUs.
"It is gratifying to see more cargo being transported in the most sustainable way, by sea, directly to and from the growing Stockholm region. It is particularly pleasing to see a continuous increase in freight volumes as we approach the inauguration of the new freight port, the Stockholm Norvik Port, in 2020," says Stefan Hansson, Chair of the Board at Ports of Stockholm.
Ports of Stockholm has made major port investments in the Port of Kapellskär and the Värtahamnen port and is now building the Stockholm Norvik Port, which is anticipated to open in May 2020. The new major freight port will be able to welcome large RoRo and container vessels and ensure the supply of goods to the Stockholm region.
Source: Ports of Stockholm