Scotline LTD announced last Thursday the signing of a contract with Royal Bodewes Group BV in Holland to build one 4785 DWAT Bodewes Trader with the option of a second sister vessel.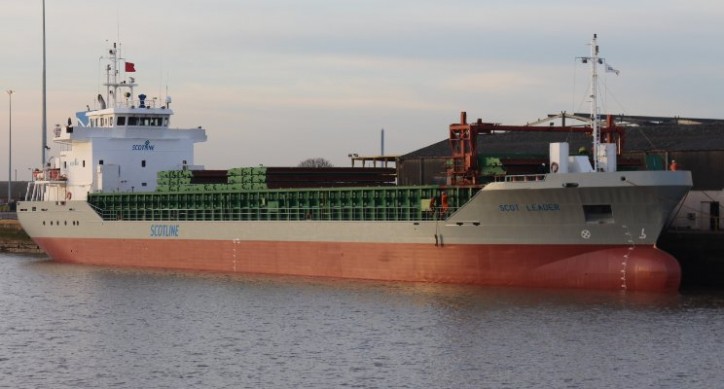 The vessel to be named MV Scot Carrier will have a length of 89.98 meters and a beam of 15.20 meter and a maximum sailing draft of 5.68 meters. She will be powered by a MAK engine and will be sailing under the British Flag and classed under Lloyds Register. The hull is expected to be launched in September 2018 and the vessel is expected to be delivered in November 2018. Scot Carrier will be fully container fitted, with Swedish ice class 1B and will be built to comply with all the latest legislation including provisions to be ready for the ballast water treatment system.
The Scot Carrier will be the most recent acquisition to Scotline's fleet of 8 owned vessels. In these challenging times, Scotline is always looking for opportunities to enhance its fleet, in order to offer its customers a reliable service. MV Scot Navigator was delivered last year as the start of Company's efforts to renew some of its older tonnage. The Scot Carrier is being built by the same yard and will be similar to the Scot Leader (Scot Leader picture is attached)
Scotline runs a modern fleet of coasters serving Northern Europe with regular routes between Sweden, Ireland, Denmark, Germany, Norway, the Baltic States, the Netherlands, France and the UK. Scotline' cargoes vary from forest products and bulk cargoes to project cargoes and many others. With terminals in Rochester and Inverness and an exclusively-operated fleet of modern ships, the Company can offer its customers an all-in-one service of shipping, stockholding and distribution, tailored specifically to their needs.
Source: Scotline