HMM establishes a consortium with MSC, Hapag-Lloyd and ONE
Three reorganized loops will be operated in the regions with high growth potential
Hyundai Merchant Marine (HMM) announced that it has established a consortium with global liners, MSC, Hapag-Lloyd, and ONE to launch joint services between Asia and west coast of South America.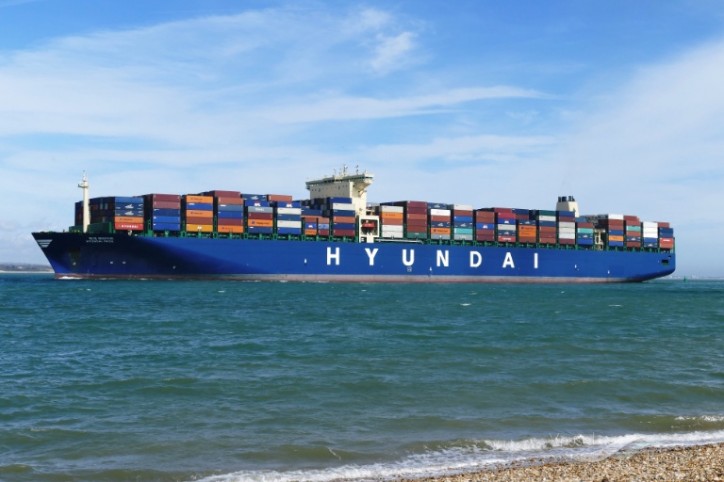 Previously, HMM operated three Asia-west coast of South America services with MSC, CMA-CGM, Hamburg Süd, Hapag-Lloyd, APL, and CSCL.
The newly reorganized 'Asia-west coast of South America' joint services will connect Korea, China, Japan, Taiwan with the west coast of Mexico, Peru, Chile, Columbia through three loops starting at the beginning of April.
HMM official said that "HMM will provide reliable 'Asia-west coast of South America' services with competitive transit time and on-time performance." And that "Based on this joint services, HMM expects to consolidate its position in the Far Asia – west coast of South America market with high growth potential, and HMM will do its utmost to optimize profitability through the services."
Port rotation (* rotations subject to change)
NW1:
Keelung – Hong Kong - Shekou – Yantian – Ningbo – Shanghai – Pusan – Manzanillo – Lazaro Cardenas – Callao – Iquique – Antofagasta/Puerto Angamos - Valparaiso – Coronel – Valparaiso – Keeling
NW2:
Shanghai – Xiamen – Hong Kong – Ningbo – Pusan – Manzanillo – Lazaro Cardenas – Balboa – Buenaventura – Callao –– San Antonio – Coronel – Lirquen – San Antonio - Puerto Angamos – Callao – Lazaro Cardenas – Manzanillo – Yokohama/Tokyo – Pusan - Shanghai
NW3:
Ningbo – Shanghai – Qingdao – Pusan – Yokohama – Ensenada – Manzanillo – Puerto Quetzal – Balboa – Buenaventura – Callao – Guayaquil – Buenaventura – Balboa – Lazaro Cardenas – Manzanillo – Ensenada – Yokohama – Pusan – Ningbo
Source: HMM