DEME's pioneering dual fuel Trailing Suction Hopper Dredger Scheldt River was successfully bunkered with Liquified Natural Gas (LNG) at Brunsbüttel Ports on 12 February.  Approximately 85 tonnes of the environmentally friendly fuel was loaded, making this the largest LNG bunkering operation in Germany so far, and this was the first LNG bunkering of a hopper dredger as well.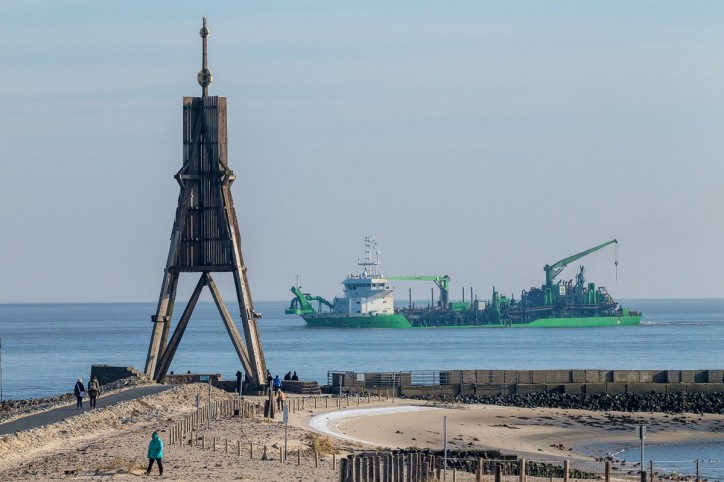 The bunker supplier, Nauticor GmbH & Co. KG of Hamburg, a member of the Linde Group, delivered the  fuel in five trucks, two of which were unloaded simultaneously. Due to a professional cooperation between the DEME team, the bunkering experts from Nauticor and Brunsbüttel Ports, the operation was carefully prepared and safely and efficiently performed.
The ability to carry out the LNG bunkering of a larger vessel was proven today. However, further improvements will be made in the near future when ship-to-ship bunkering of LNG will be possible.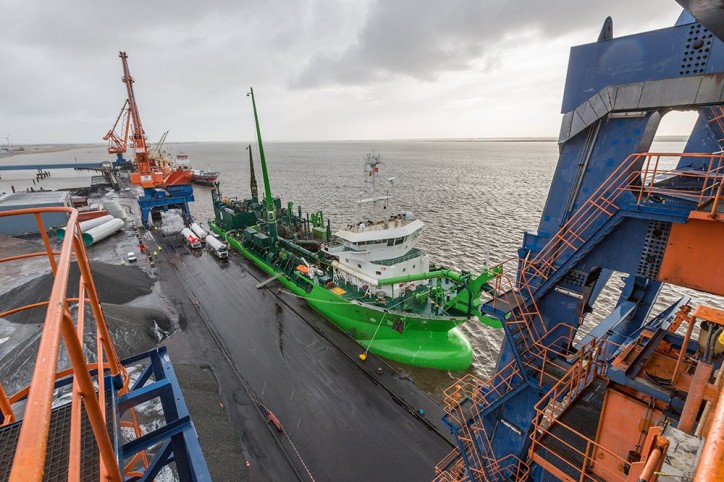 River Elbe maintenance dredging
Nordsee Nassbagger- und Tiefbau GmbH, DEME's subsidiary in Germany, is a partner in a consortium contracted by the water authority Wasserstraßen- und Schifffahrtsamt Cuxhaven to perform maintenance dredging works on the river Elbe between Cuxhaven and Wedel in the period 2017-2019. The deployment of the TSHD ´Scheldt River', which is scheduled for a period of about half a year, enables DEME to gather experience and knowledge about all the technical and economic aspects related to operating a dredging vessel powered by LNG.
Christopher Iwens, General Manager of DEME's German subsidiaries, said: "Being awarded the contract to maintain the fairway of the river Elbe towards Hamburg - Germany's largest port - at the correct depth with the LNG powered TSHD 'Scheldt River', shows DEME's leading position in the industry and sets the next milestone for new environmental standards for the whole dredging industry."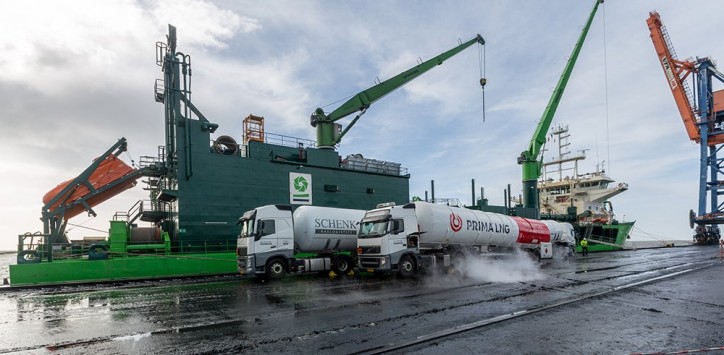 Milestone in environmental standards
The 8,400 m³ TSHD 'Scheldt River' is the second dredger in the DEME fleet equipped with dual- fuel engines. The highly innovative vessel can operate in LNG mode, reducing carbon dioxide emissions, almost eliminating sulphur, NOx and particle emissions. LNG is intrinsically clean and there is no need for exhaust gas cleaning systems.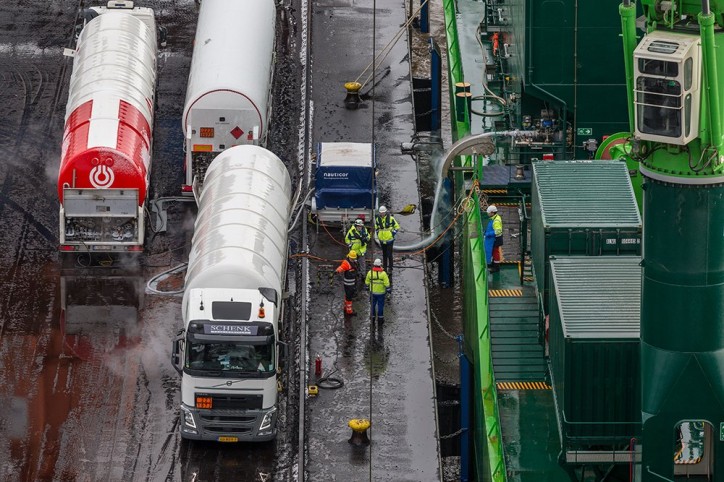 Dredging fleet investment programme
'Scheldt River' was built at the Royal IHC shipyard in the Netherlands. The new vessel is part of DEME's multi-year fleet investment programme, which is focused on further increasing efficiency, both in terms of productivity and environmental performance. Environmentally friendly hopper dredgers like the 'Scheldt River' and 'Minerva' are extremely suitable for dredging and deepening works in emission controlled areas. Both vessels deliver enhanced dredging performance in shallow waters whilst meeting and exceeding current emission regulations.. In the next two years the dredging fleet will be further reinforced with the TSHD 'Bonny River' (2018) and the Cutter Suction Dredger 'Spartacus' (2019).
Source: DEME