Kotug Smit Towage has taken the newly-built ATD 2412 Twin Fin tug 'Buffalo' into service for its European harbour towage activities.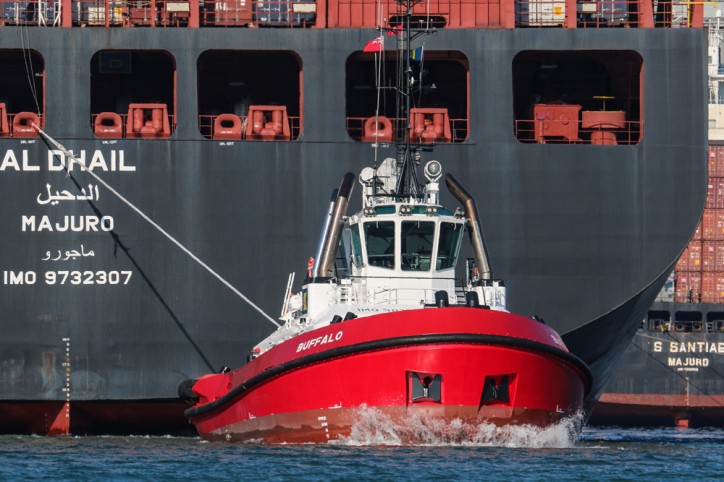 The 'Buffalo' is the third tug built by Damen for Kotug Smit Towage, following the earlier delivered tugs 'Rotterdam' and 'Southampton'. The ATD 2412 Twin Fin tug has a length of 25 meters, a width of 13 meters and with her 72 tonne bollard pull, she combines compactness with manoeuvrability.
The tug was selected for its high performance and short delivery time. The characteristics of this tug match the fleet of tugs Kotug Smit Towage is currently operating and fits perfectly into its European harbour towage operations. Recently, the 'Buffalo' commenced her harbour towage activities in the Port of Southampton.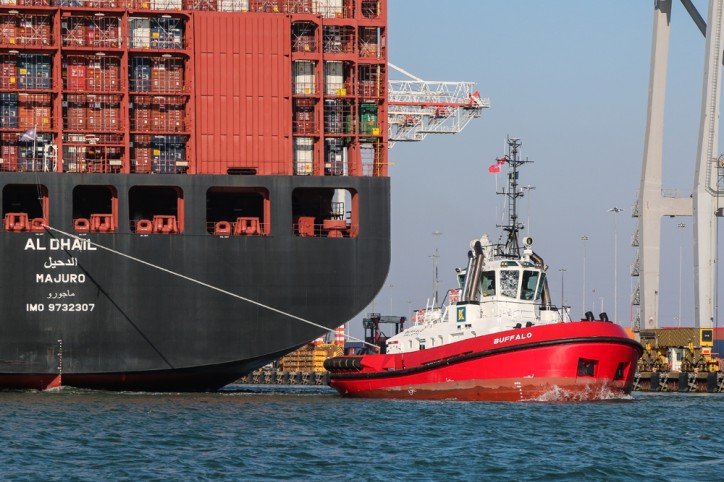 David Slater, Commercial Area Manager United Kingdom, stated: "We welcome the 'Buffalo' in the Port of Southampton to assist all types of vessels of our customers. We are pleased that the 'Buffalo' will complement our existing fleet of tugs to respond to the continuing customer demands."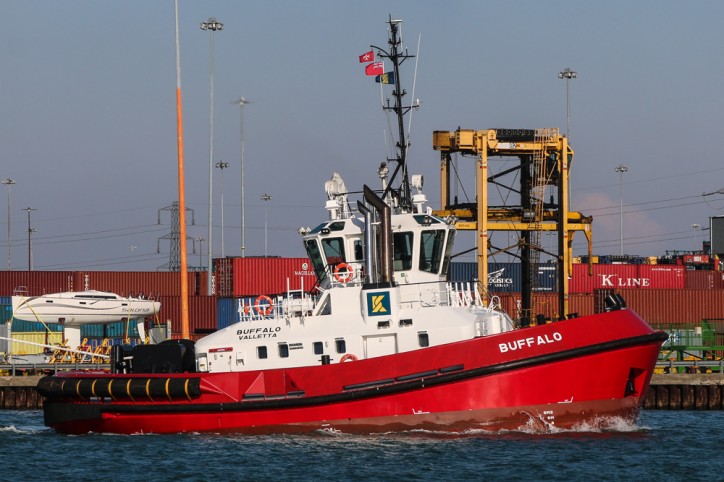 Source: Kotug Smit