APM Terminals' Aqaba Container Terminal (ACT) reinforces its commitment to Jordan's 2025 vision, which leverages the Kingdom's free-trade agreements to position Jordan as an economic gateway to regional markets.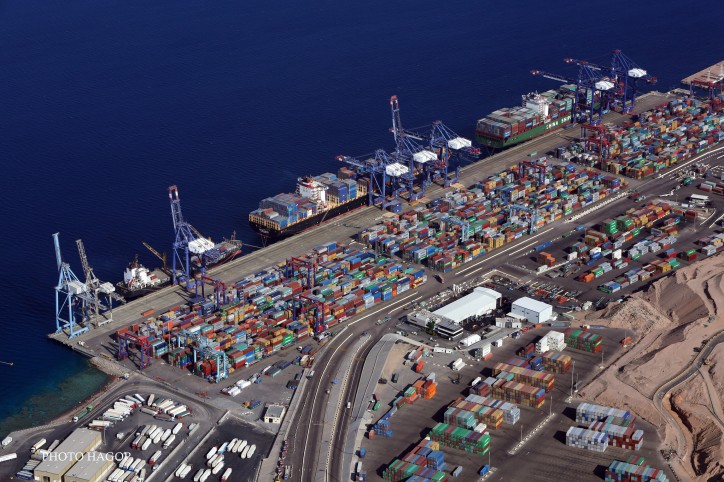 Following a period of rapid growth, the port of Aqaba emerged in the 1980s as the third-largest terminal in the Red Sea. In 2003, congestion at the port was becoming a major obstacle for Jordanian trade, costing the economy an estimated 120M USD per year.
King Abdullah's leadership
Under the leadership of His Majesty King Abdullah II, the crisis was turned into a catalyst for change and progress. The Aqaba Development Corporation (ADC) was formed and the management of the terminal was put out to tender for a two-year period, with the ultimate objective of developing a state-of the-art container terminal in Aqaba.
APM Terminals won the tender and began operating the terminal in 2004. Within a year, the terminal was fully computerised, berthing delays had become a distant memory, dwell-time was more than halved and shipping lines had removed their congestion surcharges. In 2006, APM Terminals signed a 25-year concession agreement with ADC which, according to Steven Yoogalingam, CEO of ACT was, "the start of a remarkable private-public partnership success story in Jordan."
Model for private-public partnership
In 2014, the Jordanian government issued a report which recognised ACT as model private-public partnership based on its excellence in operations, safety, quality of service, and its wider social and economic impact. The venture is a pivotal element of His Majesty's 2025 vision to turn Jordan into a regional logistics cluster.
ACT has been able to draw directly from APM Terminals' leading operational standards and global best practices. "Exceeding the highest global safety standards earned us the prestigious APM Terminals' Global Safety Award in 2015," says Feras Altaweil, ACT's Head of HSSE. "In 2016, for the third time, the terminal received the Jordanian National Workplace Health and Safety Award from Jordan Social Security."
Ongoing investment
Reaching an employee nationalization rate of 99.5%, developing an extensive Corporate Social Responsibility program and reinvesting locally 97% of all revenue generated since 2006, sets ACT's social and economic contributions apart.
"Our employees' continuous hard work under APM Terminals' progressive management has enabled ACT to become a driver of social and economic development in Aqaba," says Steven Yoogalingam. "It proudly illustrates Jordan's capacity to attract successful local and foreign investors."

"As a strategic partner of the Hashemite Kingdom of Jordan, with an established track-record spanning more than 10 years, APM Terminals extends its ongoing support to Jordan's 2025 vision, through continuous investment in Jordan's logistics and transportation infrastructure."
Source: APM Terminals